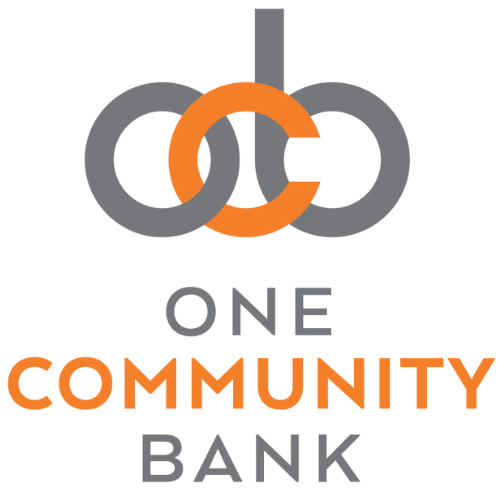 One Community Bank
One Community Bank
A modern, progressive, and forward-leaning bank, focused on serving our clients, supporting our colleagues and investing in our communities.
Values
Serve Clients, Support Colleagues, Invest in our Communities

We're locally owned, which means that every decision is made by bankers who work and live right here. We work where you work and live where you live. Our teams volunteer in your community, cheer on your teams, and feel a true pride in supporting our neighbors and friends.

Our community colors reflect the pride in and gratitude we have to the communities and clients we serve. Community is literally our middle name, and it's something we take seriously.
What employees are saying
I love my Team. my Clients and my Community
I am able to balance work and life
I learn new things on a daily basis and I enjoy working with my team members and other coworkers from different areas of the organization.