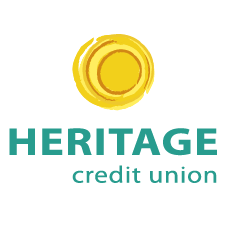 Heritage Credit Union
Heritage Credit Union
The Oscar Mayer meat production company moved operations to Madison, WI, in the early 1900's. During the struggles of the Great Depression, Adolph C. Bolz, the son-in-law of Oscar Mayer, opened his own billfold to lend the employees of Oscar Mayer a few dollars between paychecks. In October of 1934, the practice was made permanent when our credit union was incorporated, and the employees could pool their resources together to help each other out.

Today, Heritage Credit Union serves more than 30,000 members in two states. We are a strong financial institution with $440 million in assets and more than 125 employees, who continuously look for ways to save our members money, reach out to our communities and enhance our services.

And yes, we definitely have a soft spot for Wiener Whistles, the Weinermobile and bacon.
Vision
Heritage Credit Union will be an independent, co-operative, premier financial institution with a recognized brand in the markets we serve. We will be the preferred place where families will come to meet their financial needs, for current and future generations. We will accomplish this by providing sound financial advice, and tools to our valued members whenever, wherever and however they want them. It will be easy to transact business with us, allowing members to bank with Heritage as they move through life, no matter where they go. Our employees will be our primary differentiating factor. Heritage will constantly strive to attract and retain proactive people inspired by and passionate about our mission. We will have a cohesive culture that supports innovation and respect. As an organization, we will be committed to community development, and our employees will be woven into the fabric of the communities we serve.
Mission
Simplify Banking, Meet People's Financial Needs, Save People Time
Company Snapshots