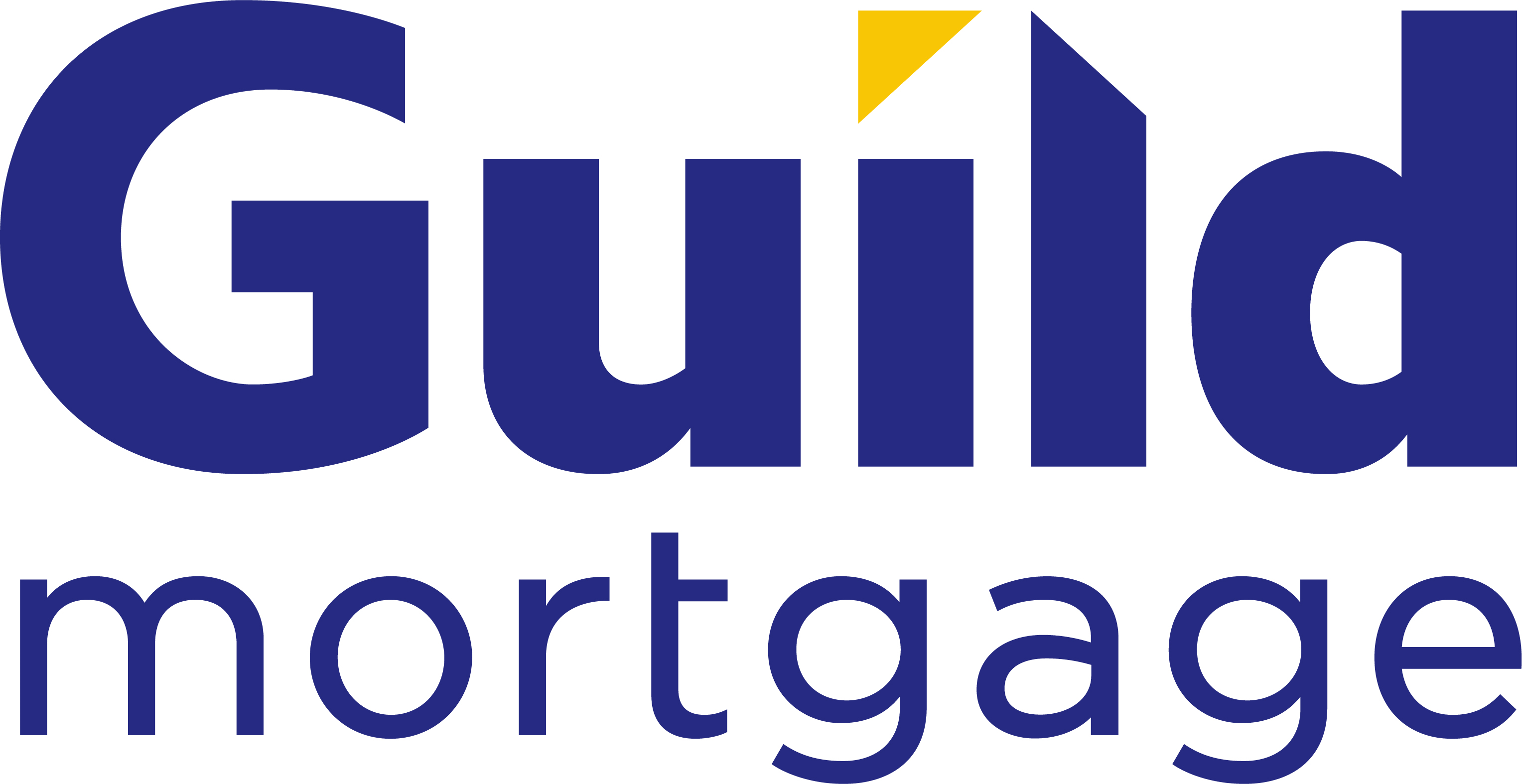 Guild Mortgage Company
Guild Mortgage Company
Founded in 1960 when the modern U.S. mortgage industry was just forming, Guild Mortgage Company is a nationally recognized independent mortgage lender offering pilot and specialized residential mortgage products and local in-house processing, underwriting and funding. Guild's collaborative and entrepreneurial culture enables it to deliver personalized customer service. Having been through every economic cycle, the company has grown almost 20-fold, from $1 billion in production in 2007, to $21.71 billion in total loan volume in 2019. It now has more than 4,000 employees and 222 retail branches in 30 states. Guild's highly trained loan professionals are experienced in government-sponsored programs such as FHA, VA, USDA, down payment assistance programs and other specialized loan programs. In addition, Guild services more than 237,000 loans, which totaled $49.43 billion as of December 31, 2019. It has correspondent banking relationships with credit unions and community banks in 43 states and services loans in 47 states.
Mission
Guild Mortgage's mission is to deliver the promise of home in every neighborhood and community it serves.
Additional Culture Details
Guild Mortgage was founded in San Diego in 1960 and has grown from a single office to become one of the top independent mortgage banking companies in the U.S.

The company's success over more than 50 years has been built on a foundation of core principles: a collegial, caring and entrepreneurial culture; recruiting quality people; industry leading technology: and a vision that emphasizes long-term stability and profitability over short-term gains.

"We want our customers to think of Guild as having the warmth and soul of a small mortgage lender, with the resources and expertise of a large, well-established organization," said Mary Ann McGarry, president and CEO.

As a result, the company has grown more than four-fold in the past five years, while garnering multiple local, regional and national awards as a best place to work.
Company Snapshots