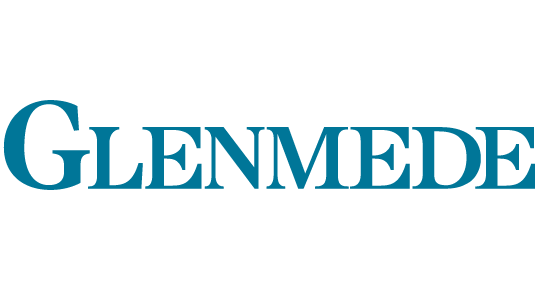 Glenmede
Glenmede Overview
Glenmede's legacy of service to the Philadelphia region extends to 1956, when the children of Joseph N. and Mary Anderson Pew established Glenmede to serve in perpetuity as the corporate trustee and administrator of the entities known today as the Pew Charitable Trusts. In 1978, we formally opened our doors to clients, and currently serve more than 1,890 relationships with individual, family, endowment, foundation and institutional clients.

As an independent and privately-held corporation, Glenmede's ownership structure has remained constant since our founding, providing uncommon organizational stability for a financial firm of our scale. Guided by our principal values of excellence with integrity, agility and stewardship, over 400 tenured professionals work collaboratively to provide innovative and customized solutions and the highest level of wealth and investment management service. Glenmede is headquartered in Philadelphia, Pennsylvania and operates full service offices in Cleveland, Ohio; New York Metro (NYC and Morristown, N.J.); Palm Beach, Florida; Princeton, N.J; Washington, D.C.; and Wilmington, Delaware.
Purpose
We focus exclusively on investment and wealth management—we are not distracted by other lines of business and do not have commercial banking, underwrite securities, make loans or sell insurance products.
Vision
Glenmede was built to be a sustainable organization with the scale to provide sophisticated expertise and the client focus to deliver customized services and solutions–a unique position in our industry. We are strong, financially sound and proudly independent. Our independence gives us organizational focus and provides the stability that makes us a reliable partner. Private ownership means our interests directly align with our clients.
Mission
We were founded with a fiduciary mindset in 1956, and place client interests first so they can rely on the objectivity of our advice and recommendations. We believe each of our clients deserves solutions tailored to their specific needs and service teams who know how to help them fulfill their goals. Our clients have open access to our best thinking and advice across all levels of our organization.
Additional Culture Details
Glenmede has a history of supporting and promoting the influence of women, extending back to our founding in 1956 when two of our four founders were women. Today 50 percent of our Management Committee are women, four of whom lead key business practices within the firm. Additionally, three members of our Board of Directors are women, including the Chair of our Board, Rhonda R. Cohen, the first woman to hold this position.

Our commitment to supporting the success of women in our workplace extends beyond the boardroom and throughout the firm, including recruiting, coaching and ongoing professional development. For example, in 2018 we organized the Women Investing Network of Glenmede, an internal forum that provides opportunities for women at all stages of professional development to network, share information and develop professionally. In addition, we partner with external organizations to support the development of women leaders: the Forum of Executive Women, Power of Professional Women, Women in Investing-Philadelphia, and Girls Who Invest. We believe these and other ongoing initiatives will continue to cultivate Glenmede as a destination for women interested in pursuing careers in financial services.

Values
Excellence with Integrity

We strive for the best outcomes with the highest level of ethical and intellectual integrity.

Agility

We view our unique size as a strength. We can nimbly solve problems, address needs and adjust with a rapidly changing environment.

Stewardship

As good stewards, we take responsibility for the success and growth of our clients, our corporate culture and our community.
Awards
Top Workplaces Regional Awards
Company Snapshots