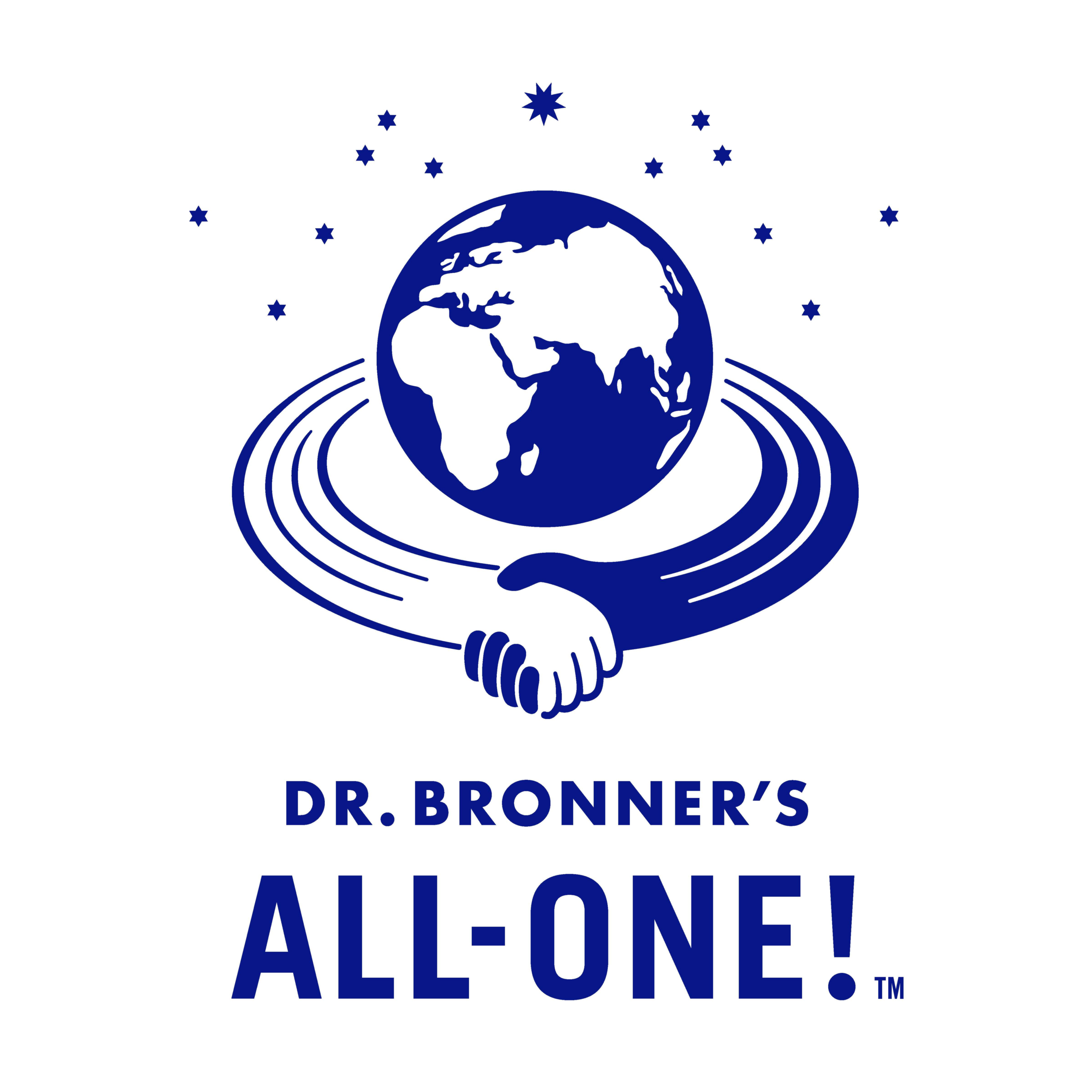 Dr. Bronner's
Dr. Bronner's
Dr. Bronner's is a benefit corporation that produces natural products for the home and body. Founded in 1948 by Emanuel Bronner who brought his family's German-Jewish soapmaking tradition to America making high quality, versatile, and eco-friendly liquid and bar soaps, we have now the best-selling soap products in the natural market. The 4th and 5th generations of the Bronner family who run the company today continue to make our unsurpassed soaps and body care products with care and integrity. Today, Dr. Bronner's continues its mission and commitment to building an engine for promoting and advancing positive social change. From pioneering USDA certified organic personal care products, to creating Fair Trade projects across the world that ensure fair treatment of farmers and workers, to creating a socially responsible workplace here in the U.S., we strive to honor our heritage with progressive business practices, while devoting profits to worthwhile causes and charities worldwide.
Purpose
Dr. Bronner's makes pure-castile soap, hair and body care products of the highest quality. We're committed to socially and environmentally responsible products. All-One! Only the purest organic & fair trade ingredients. No synthetic preservatives, no detergents or foaming agents—none!
Vision
Our Cosmic Principles define our most important relationships, and guide us in everything we do, from soapmaking to peacemaking – All-One!
Mission
In all we do, let us be generous, fair & loving to Spaceship Earth and all its inhabitants. For we're All-One or None! All-One!
Additional Culture Details
Be kind, reward generously, support good and healthy living. Seek and encourage the best in one another. For whatever unites us is greater than whatever divides us!
Values
Treat employees like family

Treat employees as we would treat our sisters and brothers—create a healthy environment and programs that encourage personal wellbeing and growth—promote from within whenever possible—give employees every opportunity to thrive and take pride in their contributions to the broader world community through their work at Dr. Bronner's.