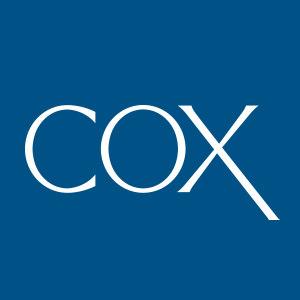 Cox Communications
Cox Communications
Cox Communications is committed to creating meaningful moments of human connection through broadband applications and services. The largest private telecom company in America, we proudly serve nearly seven million homes and businesses across 18 states. We're dedicated to empowering others to build a better future and celebrate diverse products, people, suppliers, communities and the characteristics that makes each one unique. Cox Communications is the largest division of Cox Enterprises, a family-owned business founded in 1898 by Governor James M. Cox.

Our company is full of dreamers and doers; people who make plans and who make things happen. And, of course, people who have fun doing it. In short, people like you.

Join the Cox team and make your mark!
Purpose
Empower People Today to Build a Better Future for the Next Generation
Vision
Our greatest people working together to solve the most pressing problems of the time.
Values
Do the right thing. Always.

For people. For the environment. For the planet.
Employees
43,700 US Employees
Industry
Other - Other Services
We're Hiring!
What employees are saying
I love the team that I get to work with every day. They make work enjoyable and we are all working towards a collective goal together. I appreciate the flexibility and trust that I am given to do my job. Cox has always taken great care of our team members, especially during the pandemic, and I can't express enough gratitude around the benefits that Cox provides to their employees.
I'm trusted to do my best work.
I love the people I work with at Cox. I have been here for 16 years and have established great professional and personal relationships within the company. I believe in the Leadership and the direction this company is going. I feel that from my VP to upper Leadership, they care about us as employees.
I have flexible schedule to spend with family.
Good pay, good benefits and great people
the company cares about their employees, and wants to do the right thing.
My manager and my teammates are very approachable and happy to help. I feel like the company really cares for its employees and is very involved in current events.
Company Snapshots