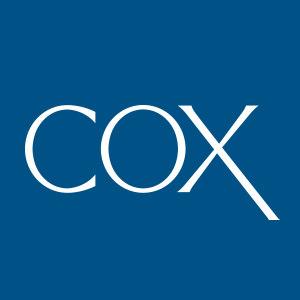 Cox Enterprises
Cox Enterprises
We are the Cox family of businesses. We've been making our mark since 1898 by building and evolving world-class businesses, staying true to our values, and encouraging top talent to always look for growth and impact while building a career with us. Our primary divisions – Cox Communications and Cox Automotive – are driving a new wave of innovation, powering smart cities with powerhouse broadband communications and pioneering greener, more progressive transportation alternatives for individuals and fleet operators. We're now expanding into new spaces like cleantech and healthcare to rev up our momentum toward building a better future for the next generation. And as a privately-held, family-owned organization, we're also building a better future for our employees through career growth and mobility opportunities, exceptional benefits and the chance to work alongside the best people you may ever know.
Purpose
Empower People Today to Build a Better Future for the Next Generation
Vision
Our greatest people working together to solve the most pressing problems of the time.
Values
Do the right thing. Always.

For people. For the environment. For the planet.
Employees
43,700 US Employees
Industry
Other - Other Services
We're Hiring!
What employees are saying
I love the team that I get to work with every day. They make work enjoyable and we are all working towards a collective goal together. I appreciate the flexibility and trust that I am given to do my job. Cox has always taken great care of our team members, especially during the pandemic, and I can't express enough gratitude around the benefits that Cox provides to their employees.
I have flexibility to preform my work. I enjoy what I do. I love the remote options since I drive a distance to get to work.
I'm trusted to do my best work.
I feel like the services I provide are needed and well received by my boundary partners. I feel valued and appreciated.
I love the people I work with at Cox. I have been here for 16 years and have established great professional and personal relationships within the company. I believe in the Leadership and the direction this company is going. I feel that from my VP to upper Leadership, they care about us as employees.
You honestly never know what will happen working one day at COX. The people around the people are so vibrant and full of good vibes it just seems to permeate through the air.
I have flexible schedule to spend with family.
I love that my team pulls together to get the job done. I also love being able to work from home and that my supervisior trusts my opinion.
Good pay, good benefits and great people
I am challenged, but encouraged. I am genuinely encouraged to seek training, a mentor, take care of my mental & physical health, to volunteer, to stretch myself, to seek help where needed without fear of repercussion. Things other companies may say but don't do - Cox actually walks the talk!
the company cares about their employees, and wants to do the right thing.
I get to work with and serve amazing people from all walks of life and experiences that make up our employee and customer base. Also being part of serving the communities in which we operate and live is awesome and fulfilling!
My manager and my teammates are very approachable and happy to help. I feel like the company really cares for its employees and is very involved in current events.
Being able to work from home has not only greatly increased my productivity but it has also enabled me to spend more time with my family. The pay is great and the sales compensation is on point.
It allows me to have a voice and bring my genuine self to work each day.
I have the trust of my leaders, allowing me to take on new responsibilities that enable me to grow within my role.
The teams I am working with are top notch, passionate, take pride in the work they do and willing to jump in and help each other. The leaders are present, listening and supporting team members are their number one priority and it shows in the work they do daily.
Company Snapshots