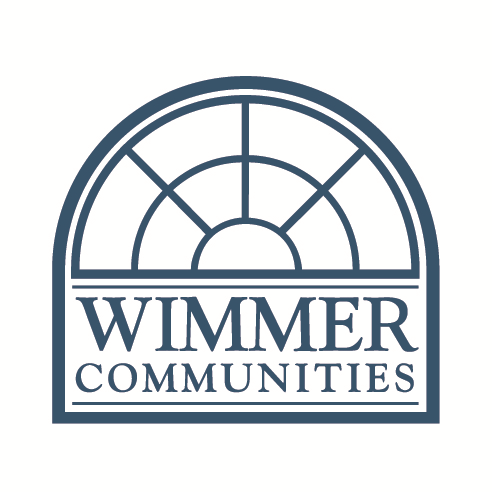 Wimmer Communities, LLC
Wimmer Communities, LLC
Wimmer Communities is a family-owned, locally operated, multi-faceted real estate development, brokerage, construction, and property management firm. Mark and John Wimmer represent the fifth generation of Wimmer builders who take great pride in the design, location, and craftsmanship of our communities.
Wimmer Communities currently owns and operates over thirty properties throughout southeastern Wisconsin in such communities as Brookfield, Greendale, Greenfield, Hales Corners, New Berlin, Oak Creek, Pewaukee, and West Allis. Many more exciting properties are currently under development.
We are a team of approximately 182 high achievers who operate and manage the apartment communities, senior residences, commercial properties, and hotel that make up the Wimmer Communities portfolio. From the first shovel in the ground on a new development, to the property that has been in the Wimmer portfolio the longest, we pride ourselves in delivering the highest quality and best experience possible!
Purpose
At Wimmer Communities, we measure our achievements based on our role in the neighborhoods we serve. Wimmer Communities team members regularly offer hands-on help to non-profit organizations, volunteering hundreds of hours of their time and talent and immeasurable amounts of beautiful generosity.
While our record of corporate responsibility is strong, we recognize that there is always more that can be done. We have been truly blessed and embrace the opportunity and responsibility to be a positive force in the communities in which we live, work, and play.
Vision
Wimmer Communities aspires to be the leader in the property management industry. We will do this by continuously strengthening and adding value to our key partner groups, including Associates, Customers, Vendors, Shareholders and the Community. Our Mission Statement and Credo for Mutual Success will govern our values and ideals. Entrepreneurial spirit, calculated risk taking and being on the leading edge of new markets and opportunities will gauge the Company's future success and profitability.
Mission
We at Wimmer Communities believe our mission is to create living environments through development, management and construction of properties that are exciting, offer value for customers' dollars and satisfy needs for accessibility, comfort, security and personal growth of families and individuals who come into contact with that development.

•    Are exciting
•    Are both physically and economically accessible
•    Offer value for the customers' dollars
•    Satisfy needs for comfort, security, and personal growth of the families and individuals who come into contact with that development
Additional Culture Details
We Create Environments For Our Clients By:

•    Respecting their needs
•    Communicating with them in a professional and business-like manner
•    Aggressively responding to problems, needs, and issues
•    Offering personalized service
•    Providing complete customer satisfaction

We Create an Environment For Our Employees By:

•    Hiring quality people who perpetuate the traditional work ethic
•    Challenging their abilities to promote personal and professional growth
•    Maintaining an "open door" communication policy which recognizes all employees as team members
•    Rewarding them financially with competitive salaries and monetary recognition for exceptional performance
Values
Our 11 Points of Culture

Wimmer Communities constantly provides outstanding customer service and believes that customer satisfaction is our ultimate goal. We are dedicated to providing our employees with a respectful and positive work environment where everyone is equal. We are always guided by our 11 Points of Culture everyday in everything we do:

Commitment...give 100% until I succeed; Ownership...responsible for my actions; Integrity...always speak the truth; Excellence...delivery exceptional quality; Success...focus my thoughts, energy and attention on the successful outcome of whatever I am doing; Teamwork...be a team player and a team leader; Communication...speak positively of my fellow team members and customers in both public and private;
Education...learn from my mistakes; Consistency...disciplined in my work so my results, growth, and success are consistent; Gratitude...be truly grateful, say thank you and show appreciation often and in many ways; Accountability...be responsible for all my actions
Company Snapshots