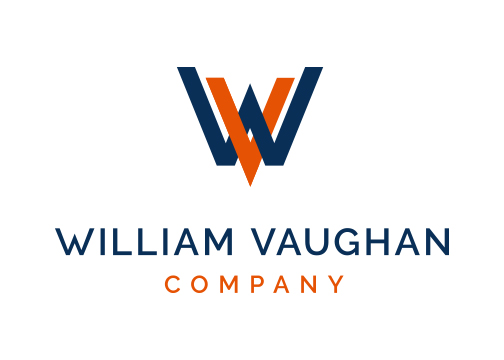 William Vaughan Company
William Vaughan Company
William Vaughan Company is a full-service accounting and consulting firm serving many large and small businesses throughout our region, and throughout the world. Our clients rely on us for typical business financial services including audits and accounting services, and they also rely on our expertise to mitigate their income and other tax liabilities. Individuals and privately held business owners and managers find our professionals quite knowledgeable and able to offer advice to their unique situations. Our firm serves many types of businesses including over 100 manufacturing or distribution companies and their operations throughout the United States and Canada, construction companies, professional service businesses, healthcare entities and the hospitality industry. Most have complex accounting and tax issues which drives us to stay current and why we employ experts in each of these, and many other, service lines. Our firm is also a referral partner for WVC Wealth Advisors.
Purpose
William Vaughan Company (WVC), a full-service accounting and advisory firm, has been providing clients the boutique feel of a small firm with the far-reaching business experience and financial depth of a national practice.

With offices in Maumee and Napoleon, Ohio, and a team of more than 80 professionals, including 13 partners, William Vaughan Company stands out as one of the largest locally owned CPA firms in Northwestern Ohio. Our firm continues to be driven by the vision and values instilled by our founder – a singular client focus and set of personal responsibilities that transcend the limits of traditional accounting and consulting services for our clients. This commitment to serving others also extends outside our office walls, as we continuously strive to be active leaders in our community, serving multiple charities and community organizations.
Vision
Our Vision/Values
These values describe how we act, work together and treat each other. We will be successful by embracing them in our actions and our communications with each other, our clients and our community.

Fun - Our goal is not simply to "work hard, play hard". Our goal is to make our work and our play indistinguishable.

Communication - Effective communication is critical in engaging our people, building strong relationships and solving meaningful problems. We will strive for honesty, compassion and timeliness in our communications.

Respect - Respect for each other builds trust and leads to stronger relationships. Strong relationships are critical to our success.

Flexibility - We will encourage, explore and embrace new ideas, perspectives and solutions in all our interactions. Doing so will drive success with the opportunities and challenges that the future will bring.
Mission
Our Mission: Achieving Better Outcomes
We will achieve better outcomes for our family of clients, colleagues and community through an unwavering commitment to innovation, knowledge, teamwork and personal relationships. We will excel as problem solvers because of our abilities and because we care.
Additional Culture Details
At WVC, we work hard and play hard. From our off-season to our busy season, we find ways to make our culture fun and unique. With a flexible work schedule, you can find time for yourself and your family outside office hours. We don't want to be considered a place of employment, rather we strive to be your 'fit for life' by providing every opportunity to grow both personally and professionally, and create lifelong friends with our team.
Values
COMMUNICATION

Care for our teammates, Optimize work-life balance, Maintain open communication, Mutual respect, Unending passion for your career, No compromise on quality, Innovation and lifetime learning, Community Involvement, Anticipate and understand other's needs, Trust yourself and each other, Integrity at all times, Offer outstanding client service, Need to embrace core values.
Company Snapshots