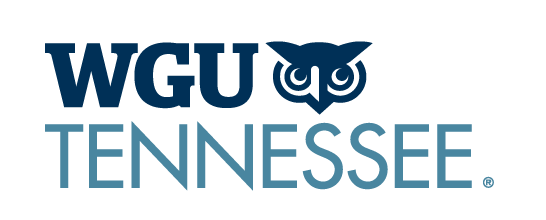 WGU Tennessee
WGU Tennessee
WGU Tennessee is a nonprofit, online university created to expand access to higher education for Tennessee residents. Established by the state of Tennessee through a partnership with nationally recognized Western Governors University, WGU Tennessee offers more than 60 accredited undergraduate and graduate degree programs in high-demand career fields.
Purpose
To help working adults meet their educational goals and improve their career opportunities.
Vision
Offer an affordable, flexible, and student-focused university that strives to serve as many students as possible -- including minorities, first-generation college students, those with modest incomes, and others whose lives or geographic locations do not allow them to attend traditional, campus-based colleges.
Mission
The principal mission of Western Governors University is to improve quality and expand access to post-secondary educational opportunities by providing a means for individuals to learn independent of time or place and to earn competency-based degrees and other credentials that are credible to both academic institutions and employers.