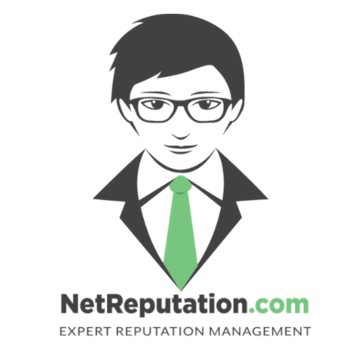 Web Presence dba NetReputation.com
Web Presence dba NetReputation.com
NetReputation.com provides Online Reputation Management Services to high profile public figures and companies.

At NetReputation, our goal is to provide world-class Online Reputation Management Services to our clients by utilizing the latest technology and processes. Through various methods, we work to restore, improve, or create a positive online reputation for businesses and individuals.

NetReputation was founded in 2015 by Adam Petrilli, a results-driven leader dedicated to empowering individual and business success on the web. Our award-winning process and team of online reputation management specialists allow us to remove, suppress, repair, and monitor your online presence. Today, NetReputation operates offices in Sarasota, Florida; Kansas City, Missouri; and London, UK.

NetReputation.com was honored as one of The Sarasota-Manatee Top Workplaces award for 2022 and 2023.
Purpose
Our purpose is to empower businesses and individuals with the tools, technology, support, and service to achieve their online goals and pursue success on the web. We understand the challenges that come with protecting and defending your brand on the internet, and we aim to supply the guidance and expertise you need to remove negative content, manage reviews, reach your customers, and realize your full digital potential.
Vision
From the beginning, our focus has been on becoming the go-to resource for reputation management and review management solutions in the ORM space. By continually improving, innovating, refining, and growing our service suite, we provide companies and high-profile individuals around the world everything they need to dominate search results and take control of their online footprint.
Mission
It is our mission to be the #1 ORM service provider in the field. Our award-winning team works tirelessly to go above and beyond for every client, and to customize solutions that get results that empower long-term success.
Company Snapshots