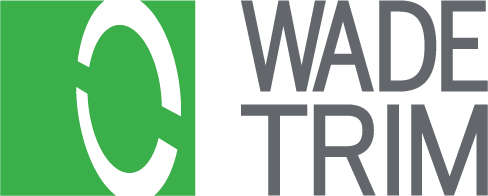 Wade Trim
Wade Trim
Wade Trim solves complex engineering challenges with a client focused approach that helps maximize clients' infrastructure investments and create stronger communities. We customize our work approach to fit each project using a collaborative, friendly style to deliver solutions our clients can stand behind.
Purpose
We solve complex engineering challenges to create stronger communities.
Vision
Sustainable infrastructure, delivered nationally, for the best, by the best.
Mission
Trusted partners that deliver innovative solutions built on a foundation of excellence.
Additional Culture Details
•    Wade Trim's culture is one of friendship and inclusion. For example, before COVID-19, employees get together for after work barbecues on the patio, play together in the Wade Trim golf league, and enjoy friendly competition through our annual Biggest Loser weight loss challenge, lunchtime euchre tournaments and our annual St. Putt Putt mini golf challenge. COVID-19 has changed the way staff get together, but not our spirit of friendship and fun. Staff get together now for virtual happy hours or lunch breaks, and share tips, such as social distanced summer fun, favorite exercise and wellness apps, and stress relief via our intranet, The Hub.

•    Employee excellence is recognized through several award programs, such as the annual Mark Coleman Eagle Award, which recognizes a staff member who demonstrates exemplary work and has made a positive impact on colleagues, clients and our firm; the annual Project of the Year Award, which recognizes the project and project team that most exceeds client expectations and promotes technical excellence within Wade Trim and the industry in general; and the Extra Mile Reward, a monthly award given to employees who go above and beyond what is expected. Employee awards and achievement are shared on our employee intranet, The Hub.

•    Wade Trim focuses on staff development at all levels of the organization. For example, Wade Trim's annual Professional Development Program focuses employee's future development, setting goals and action items to help employees achieve their career development goals. Our Leadership Development Program is geared towards cultivating future company leaders using an educational curriculum that focuses on preparing them to play principal roles in confronting the challenges our firm will face. The Young Professionals Group nurtures younger staff through networking and professional growth opportunities. Our formal Mentoring Program was developed to support and connect employees who want to become a mentor or mentee. In addition, monthly technical training and formal accredited academic learning programs are provided and open to all employees.

•    Wade Trim Cares, our employee wellness program, identifies six categories that focus on health and well-being: Community, Emotional, Financial, Physical, Professional, and Social. Each category includes activities and access to training and materials to help employees stay healthy and live well.

•    Giving back through stewardship for the environment, the community and the profession is a core value. Employees are encouraged to participate in activities that benefit the communities we work in and the consulting engineering profession through our Corporate Giving and Sustainability Programs.
Values
Company Values Listed Below

•    Safety starts with me: Everyone goes home at the end of the day in the condition they arrived.
•    Value of our people: We are committed to a diverse team that helps one another to be successful in all our endeavors.
•    Client focused: We deliver technically innovative solutions our clients can stand behind, on time and within budgets.
•    Professional ethics: We conduct ourselves with the highest degree of integrity, respect and truthfulness. We do the right thing.
•    Accountability: We accept responsibility for our actions and always promote open communication.
•    Stewardship: We are dedicated stewards of the environment and actively contribute to our professions and communities.
Company Snapshots