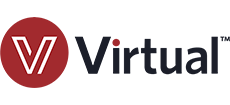 Virtual, Inc
Virtual, Inc
Virtual is your strategic partner. If you're looking to create a new association, we ensure a more successful launch with a strong foundation. If you're looking to manage and grow your existing organization, we take care of your operations comprehensively while guiding you with proven growth strategies for the achievement of your vision. While others provide services, Virtual ensures your success. Every single time.

Virtual enables associations, standards organizations, consortia, startup advocacy groups, and professional societies to achieve their goals and make a mark on the world. Whether helping an association go from zero to 800 corporate members in a mere 18 months, or strengthening an organization dedicated to the prevention of human trafficking, we help you to rethink what's possible. Get ready to make your mark on the world!
Purpose
Our purpose is to provide extraordinary service to allow our clients to exceed their objectives.
Vision
Our vision is to be the leading professional services firm in the association sector, with a specialty in organizations in technology and emerging industries.
Mission
To achieve Virtual's long-term success by ensuring that every client that we serve achieves or exceeds its strategic objectives.
Additional Culture Details
Virtual's culture is inspired by a set of shared values we live by every day. More than just words on a wall, these values are the foundation of who we are. No single value is more important than the others. In order to truly live by our values, we have to live by them all. We're transparent and committed to doing what's best for our clients and our people. We devote our time to building an encouraging, caring, and supportive environment. We constantly push ourselves to be our best, we focus on solutions, we practice servant leadership and we start each day inspired to help our clients make their mark on the world.
Values
Innovation

We support a culture of innovation and continuous improvement. Our clients can't make their mark on the world without us thinking outside the box. V-Force is an association management platform that was created in-house. There was a need identified and a call to action.
Company Snapshots