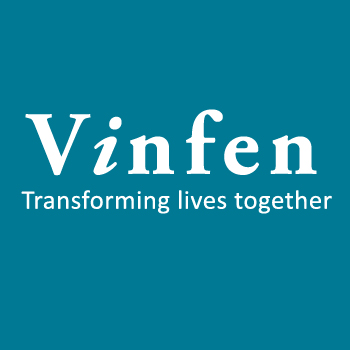 Vinfen
Vinfen
Purpose
For over 40 years, Vinfen has been dedicated to transforming lives. We are a leading provider of community-based services to people with Autism, Behavioral Health Challenges, Brain Injuries, Intellectual & Developmental Disabilities, and Mental Health Conditions. Our dedicated staff use the latest in science-based interventions to support the people we serve in achieving their goals and leading more independent, productive, and valued lives as members of their community.
Vision
Vinfen envisions a world where people with disabilities or life challenges lead full and productive lives, free from prejudice and discrimination and supported in their communities.
Mission
Vinfen's mission is to transform lives by building the capacity of individuals, families, organizations, and communities to learn, thrive, and achieve their goals. Our services promote the recovery, resiliency, habilitation, and self-determination of the people we serve. As a human services leader, we strive to be the provider, employer, and partner of choice.
Values
Quality services to the people we serve

Provide quality services that support and empower people we serve and their families to improve their lives
What employees are saying
I have met the most wonderful people who work here and love to interact with them.
I get to work with my team to create an environment that supports our participants. My supervisor allows me to be creative and flexible in enriching programs . I am appreciated and valued.
Allows me to transform lives!!!
of the training oppertunities and the client we serve,
I enjoy people and the diversity of it all .I feel I am appreciated and allowed to take initiative to get things accomplished . I am trusted .
I love my job because I looking forward to coming into work.
I am able to work for something bigger than myself
Most importantly is connecting with person's served. I enjoy coming to work also because I am allowed to be me. I feel valued and appreciated. My workplace is more of a learning experience and becoming better at what I do and not so much being told what to do. I feel well supported at my job. I can freely speak and ask for support or express myself and concerns and ideas I may have.
My whole team is AMAZING!!!
We all work as a team to help person served. We all bring something unique to the work place. We are all open to new ideas and support our fellow employees