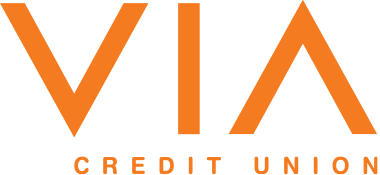 Via Credit Union
Via Credit Union
Via Credit Union is open for membership to anyone working or living in Blackford, Delaware, Grant, Hamilton, Howard, Huntington, Kosciusko, Madison, Miami, Tipton, Wabash or Wells Counties can take advantage of ViaCU's great products and services.

Branches are located in Marion (3), Gas City, Hartford City, and Warsaw.
Vision
Via Credit Union is committed to member service while maintaining financial stability.
Mission
People helping people achieve financial success.
Additional Culture Details
Via Credit Union was formed in 1936 and has grown to serve over 35,000 members in 12 counties, has over $500 million in assets, operates six branches and employs over 100 employees. Via Credit Union is employee centric as well as being extremely involved in the communities we serve by supporting local organizations financially and through volunteerism. ViaCU's charitable donations include programs such as: Nurse's Aid, Angel Tree Programs, stocking local food pantries, High School scholarships, teacher grants, local sport team sponsorships and much more.

The Activities Committee plans quarterly and annual events for staff and their families to gather after hours. Events have included Boards & Brush, Escape Room, and drive in movies with games and dinner, and much more!
Values
Honesty & Integrity

We hold ourselves to high ethical standards to gain the trust of our members and employees. We value transparency, encourage open and supportive conversations to resolve differences in a professional manner.
Company Snapshots