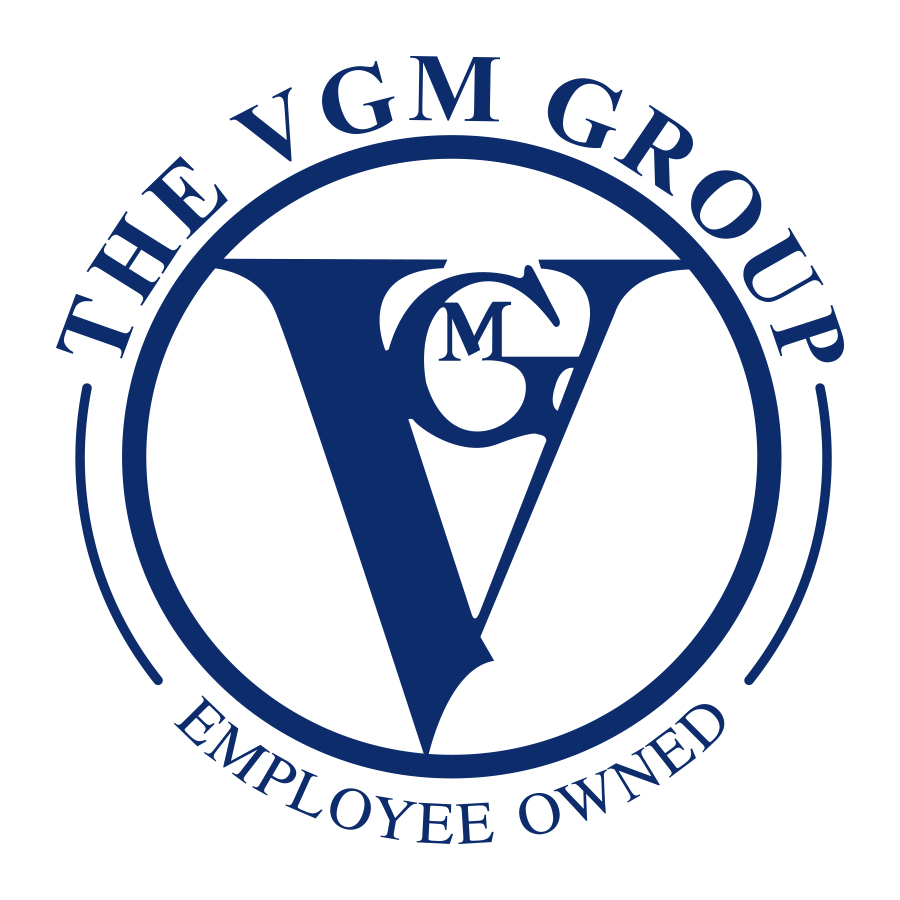 VGM Group, Inc.
VGM Group, Inc.
VGM Group offers professional services to help our business customers grow, take advantage of opportunity, and sustain their competitive advantage. We are knowledgeable employee owners who care about our customers' success.

We began as a group purchasing organization for providers of home medical equipment, and for nearly 35 years, we've continued to build up communities, primarily in the healthcare space. When we connect, we create opportunity that builds on itself. We've expanded these relationships to bring solutions to an array of other industries—no matter their challenges. In addition to healthcare, areas of focus include insurance and finance, security and technology, and legislative and regulatory.

Today, our offerings connect thousands of companies to solutions and resources that simplify the complexity of doing business. Put simply, VGM Group lets businesses focus on what matters most—their customers.
Purpose
We have five purposes behind our business:
1.    Empower employee owners to impact the business.
2.    Make a difference in the community.
3.    Simplify the complexities of doing business.
4.    Support healthcare professionals.
5.    Have a positive impact on patients' quality of life.

Learn more about our businesses and purposes in our annual Opportunities Report by visiting www.vgmgroup.com/esop.
Additional Culture Details
We are relaxed, friendly, and supportive to encourage innovative ideas that contribute to the growth of the company. You'll work hard, play hard, and experience the benefits of each. Being 100% employee owned, employees epitomize the work-hard-play-hard mentality.

Work hard: We are committed employee owners who truly care about our customers' success. As our company continuously evolves, there are many opportunities for our employees to grow their career. Our team members understand that their daily dedication to doing great work helps us find meaning in our day and secure our financial future.

Play hard: Our environment prioritizes work-life balance. We provide flexible work schedules, paid time off, an onsite fitness center, a wellness community, family events, holiday celebrations, and more. We also encourage employees to make time to give back to the communities that support us.

VGM is committed to building a more diverse, equitable, and inclusive workforce. Our DEI Committee is comprised of approximately 50 volunteers who assist with corporate efforts and provide education and awareness to employee owners.
Values
Power of One

Guiding it all are our Power of One Principles. These are a collection of eight distinct values that go to the core of our culture, of who we are as a company. They're the characteristics and behaviors that each member of the VGM family can and should aspire toward. Our eight Power of One Principles are:
• Make a Difference
• Welcome Change
• Provide Meaningful, Memorable Service
• Create Your Future
• Own Your Ownership
• Cheer Each Other On
• Protect Our Company
• Find the Fun in Your Day

At their core, the Power of One Principles are about what we do next and how we get better. We immerse ourselves in it, redefining our company around those that make us great—our employees.
Company Snapshots