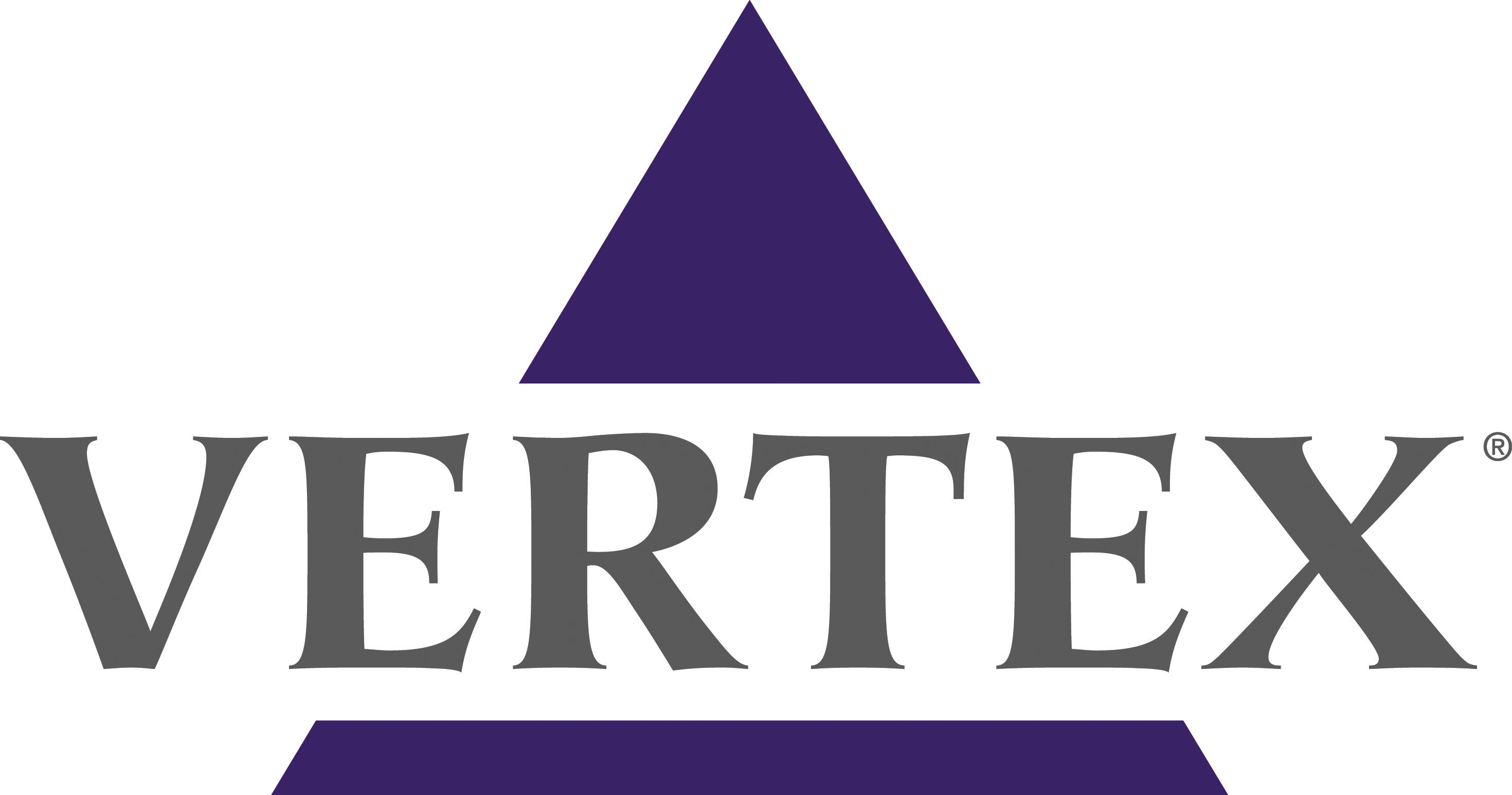 Vertex Pharmaceuticals
Vertex Pharmaceuticals
At Vertex, we have some of the industry's best and brightest helping us achieve our mission of discovering transformative medicines to help people with serious diseases. We have multiple approved medicines that treat the underlying cause of cystic fibrosis (CF) — a rare, life-threatening genetic disease — and have several ongoing clinical and research programs in CF. Beyond CF, we have a robust pipeline of investigational small molecule medicines in other serious diseases where we have deep insight into causal human biology, including pain, alpha-1 antitrypsin deficiency and APOL1-mediated kidney diseases. In addition, we have a rapidly expanding pipeline of genetic and cell therapies for diseases such as sickle cell disease, beta thalassemia, Duchenne muscular dystrophy and type 1 diabetes mellitus.
Vision
The Science of Possibility: We strike at the core of serious diseases to change people's lives. We work with leading researchers, doctors, public health experts and other collaborators who share our vision for transforming the lives of people with serious diseases, their families and society.
Mission
Vertex is a global biotechnology company that invests in scientific innovation to create transformative medicines for people with serious and life-threatening diseases.
Additional Culture Details
We believe we can use science to do the impossible. We relentlessly drive innovation in every aspect of our business for a single purpose: to transform lives. Patients are the center of everything we do and drive our strong sense of urgency to move faster. We celebrate our successes and overcome our failures because of them. We are inclusive, roll up our sleeves and believe that good ideas come from everyone. But we debate vigorously and hold each other accountable. Our intensity is palpable and sometimes even uncomfortable. It is this passion to deliver results for patients that fuels us.

Attracting and retaining the highest level of global talent requires exceptional benefits, competitive rewards and recognition programs, extensive programs to encourage career development and a variety of outlets to spur innovation and community impact. Together, these elements empower our employees to thrive in a culture that embraces diversity, authenticity and enthusiasm for lifelong learning.

At Vertex, we're a 5,100-strong workforce based in 21 countries. We have developed a special culture of inclusion and innovation where we celebrate our differences while working together to solve some of the most difficult challenges in medicine. And we do all of this with respect and kindness. It's this culture, powered by people, that drives our business forward and ensures we make the best decisions for the patients we serve.
Values
Innovation Is Our Lifeblood

-Innovate in all aspects of our business. Challenge the status quo.
-Find new paths to solve difficult and important problems – both internally and externally.
-Ask what's possible. View challenges as opportunities.
Company Snapshots