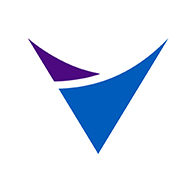 Veracyte
Veracyte
Veracyte (Nasdaq: VCYT) is a global diagnostics company whose vision is to transform cancer care for patients all over the world. We empower clinicians with the high-value insights they need to guide and assure patients at pivotal moments in the race to diagnose and treat cancer. Our high-performing tests enable clinicians to make more confident diagnostic, prognostic, and treatment decisions for some of the most challenging diseases such as thyroid, prostate, breast, bladder and lung cancers, as well as interstitial lung diseases. We help patients avoid unnecessary procedures and speed time to diagnosis and appropriate treatment. In addition to making our tests available in the U.S. through our central laboratories, we also aim to deliver our tests to patients worldwide through a distributed model to laboratories that can perform them locally.
Vision
To improve outcomes for patients all over the world at every step of their journey.
Mission
To answer important questions throughout the patient journey, informing better diagnosis and treatment decisions
Additional Culture Details
Across our global organization, the patient experience is at the center of every decision we make. Our teams are fiercely dedicated to improving the lives of people facing cancer– and other diseases– at every step of their diagnostic journey. To make this vision a reality, we embrace challenges and are relentless in our pursuit of addressing unmet patient needs. This means constantly innovating and evolving to discover and develop new, cutting-edge approaches that provide patients and physicians with a clear path forward. Our team members are empowered in their ability to make an impact and are deeply committed to driving meaningful results for our patients and physician customers. And, above all, we work collaboratively, embodying respect and compassion in everything we do and how we treat all our stakeholders, including each other. We are also unwavering in our commitment to ensuring that Veracyte is a safe space for all and recognize that our strength lies in our diversity and our integrity.
Values
Patient-Centric

We deliver patient impact in everything we do.
Company Snapshots