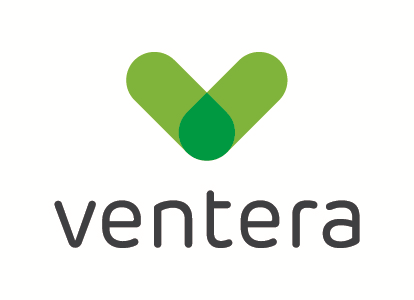 Ventera Corporation
Ventera Corporation
We are thrilled to earn a spot on the Top Workplaces list for 2022. Since 1996, Ventera has focused first on being a culture that empowers and inspires employees in their work.

Ventera is a consulting firm that solves complex problems and builds outcome-driven, people-smart technology solutions. We design and deliver innovative systems and products, modernize mission-critical systems, and tackle digital transformation through User-Centered Agile Development.

Based in Virginia and serving businesses and federal agencies focused on financial services, healthcare and communications, we pride ourselves on forging the essential people, technology, and industry connections that drive true innovation and partnership.

To learn more visit www.ventera.com
Purpose
Intertwined Success is the purpose behind our work at Ventera. At our core, we are deeply and purposefully connected to our colleagues, our clients and our work.

We foster deep-rooted, authentic connections—the kind of employee and client bonds that produce powerful results and lasting relationships. We care passionately about the impact we make and how it affects our employees and client partners. That care is evident in the time we invest in getting to know the businesses we support and the people we employ.

Understanding is our superpower. Our culture of connectedness and shared determination resonates across our workforce. Without ego and with heaps of expertise, Ventera employees band together to do their very best.

Because every opportunity and challenge is shared at Ventera, success is also shared. We delight in the advancements of our clients. We cheer and welcome the growth of our employees. We embrace our unified way of working because every outcome is better when it's shared.
Vision
To revolutionize how design informs the product life cycle, to embody innovation and to forge meaningful and lasting connections.
Mission
To bring simplicity to a complex world. We advise, design, and innovate to create solutions that matter.
Additional Culture Details
We are builders, creators, and problem-solvers. We encourage creative, out-of-box thinking, and embody a culture of innovation. By drawing on our collective experiences, we create solutions that are transformative -- for our clients, our business, and our employees. Our Technology Innovation Center is where we explore the solutions that change the way business and government work. Our lab delivers breakthrough innovations, technology, and intellectual property (IP) through experimentation, PoCs, tech challenges, and design sprints. By creating an enriched environment of learning for our teams, we turn ideas into action and create better outcomes for everyone. The culture of abundance, growth, and giving is readily apparent at Ventera. We are deeply committed to our communities and are involved in many places and organizations where Ventera employees convert their professional momentum into community action, giving, and service. Our unwavering commitment to professional and personal employee development is the bedrock of the company. We are deeply committed to skills development, learning, and advancement. We invest heavily in individual mentorship programs and companywide training in leadership, diversity and inclusion, and professional development. We also enjoy balance and are a fun-loving team. Ventera's Spirit Committee coordinates activities ranging from annual philanthropic events, to cultural and diversity-driven opportunities to game & trivia nights.
Values
Core Values

Ventera's core values create a sense of shared identity. They are the backbone of our company culture and weave into how we conduct our business every day. Our values serve as our guideposts for decision-making, guide how we evaluate our progress and work with each other, our clients, and the communities we serve. These values play a fundamental role in organizational effectiveness by, serving as a unifier across the organization and an anchor to what's truly important in our work, and inspiring associates by showcasing the best of who we are now—and setting an aspiration of who we want to be.
Company Snapshots