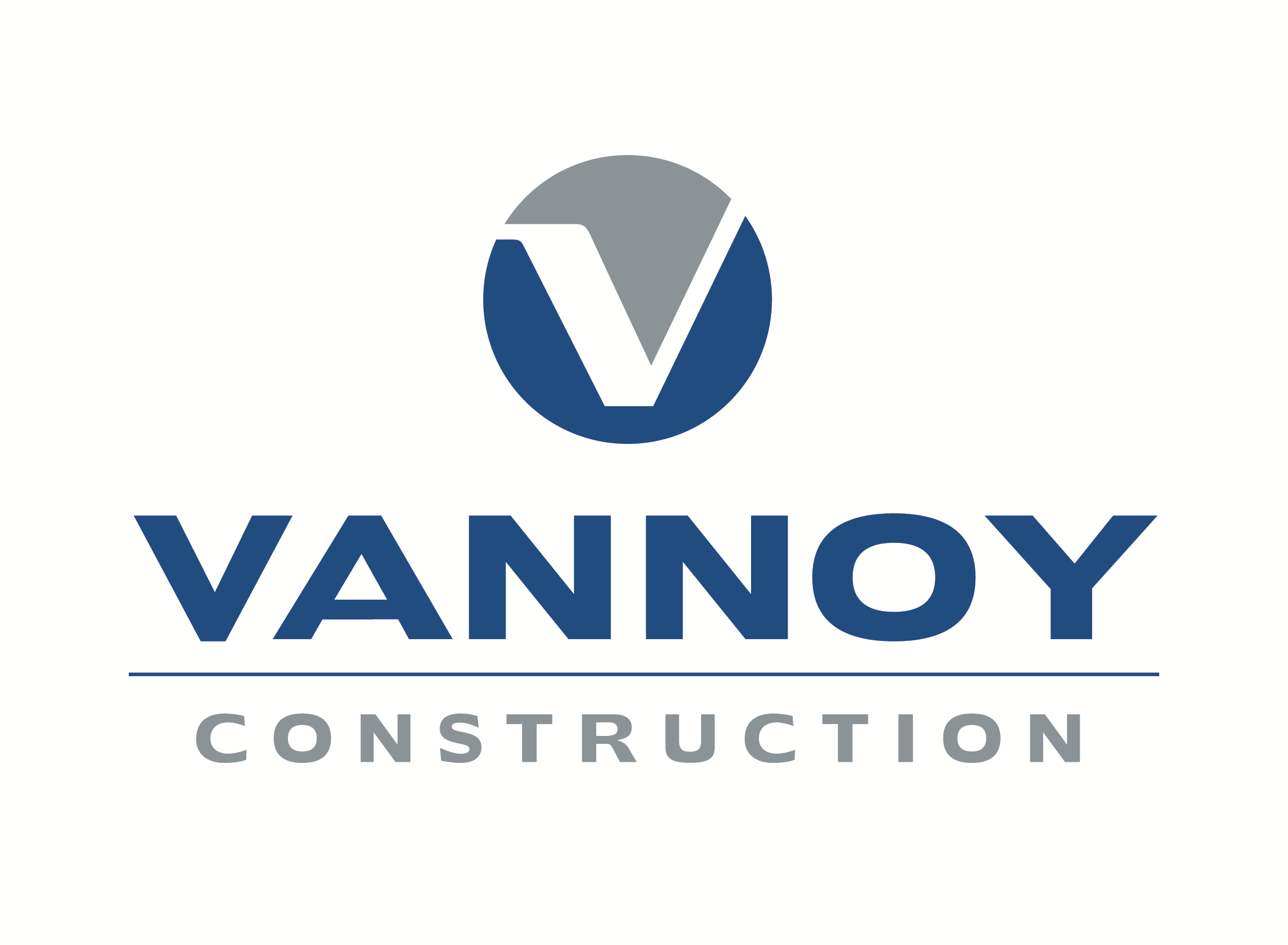 Vannoy Construction
Vannoy Construction
From our humble beginnings in 1952, Vannoy Construction has always maintained a family atmosphere among its employees, subcontractors, partners, and clients. Evidenced by the company's 91% client retention rate and many employees who have been a member of the team for decades, Vannoy Construction remains one of the nation's top builders.

When we first opened our doors in 1952, business was done on a handshake and a person's word was all you needed to know the job would be done right. Today, with single projects ranging from $50K to $170 million, and annual revenues exceeding $595 million, that same focus on commitment and honor remains. More than seven decades later, Vannoy Construction is licensed in 48 states, proving the following services: CM at Risk, Construction Management, Design-Build, Site Work & Development, and Program Management in the Retail, Education, Interiors, Logistics & Manufacturing, Government, Healthcare, and Institutional markets.
Additional Culture Details
The 4H's that Vannoy lives and works by (Honor, Humility, Hospitality, and Hustle) provide a culture of excellence. The firm hires people with these attributes and encourages them to become accountable to something bigger than themselves. The family atmosphere has continued all these years, and employees collaborate to achieve together.

Honor: We use the word "honor" as both a noun and verb. Honor describes the code by which we live and work. It's why we voluntarily go the extra mile. With our family name on the business, we cannot, nor will not, conduct ourselves any other way.

Humility: Our attitude originates from our humble beginnings in the mountains of North Carolina and makes us who we are today. We understand customers are looking to pursue their business objectives and not just build for the sake of construction. Vannoy is an important partner in realizing their goals, but certainly not the focus.

Hospitality: Vannoy culture is synonymous with "high-country hospitality" and genuine concern for people. Our history of care and provision for those in need is a longstanding tradition. Our client friendships are testimonies to the attitude of treating people like family.

Hustle: Construction is a tough, unforgiving business. Our drive is to accommodate clients at every level of what we do. We pride ourselves on being quick in both decision and action. Our track record is littered with numerous examples of the hustle necessary to minimize the time it takes to get projects built.
Values
Honor

Code by which we live and work
Company Snapshots