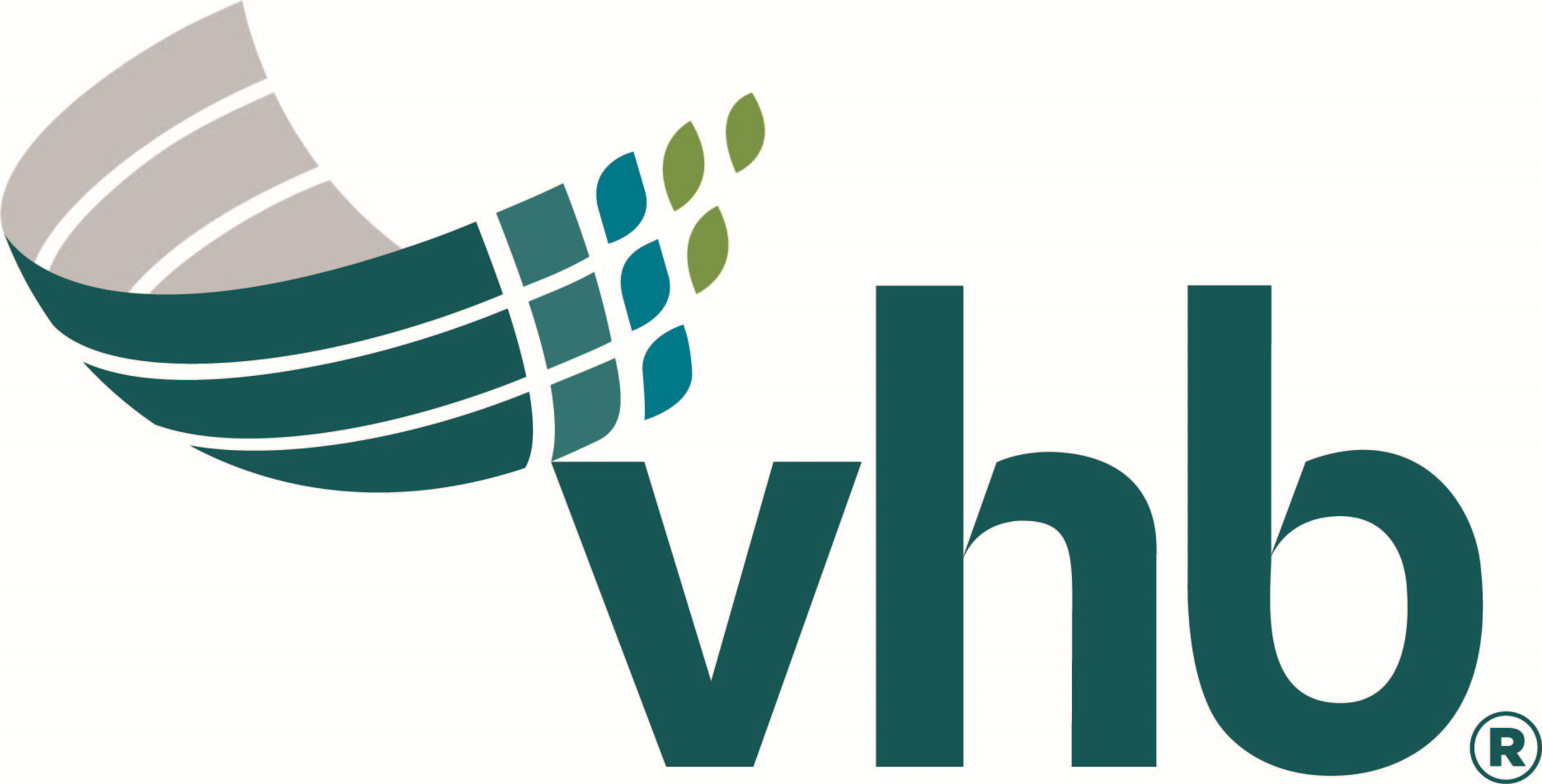 VHB
VHB
We move projects forward — that's what VHB has been doing for our clients and communities for more than 40 years. Providing multidisciplinary planning, design, engineering, and consulting for some of the nation's most complex infrastructure and development initiatives, VHB takes projects from concept to completion. Our land development, transportation, and environmental professionals create successful and workable results, changing the face of the built environment.

VHB's unique method for solving client problems focuses on integration of our service offerings coupled with our deep understanding of the full context of projects. Our team has an open-minded approach to projects and the willingness to listen and truly understand our clients' needs. This collaborative approach to strategic project planning, along with proactive management and nationally recognized professionals, help our clients and our communities solve critical challenges.
Purpose
Passionate Professionals
We are VHB. We're passionate about making meaningful contributions to the world through the work that we do. We're proud, yet humbled, to have been doing this for more than 40 years.

We're a team—1,600 strong—eager to deliver value by embracing our clients' goals, anticipating challenges, building lasting partnerships, and always providing a smooth ride.

Our passionate professionals include engineers, scientists, planners, and designers who partner with clients in the transportation, real estate, institutional, and energy industries, as well as federal, state, and local governments. Together, we improve mobility, enhance communities, and balance development and infrastructure needs with environmental stewardship.
Values
Integrity

VHB appreciates that our relationship with clients, the communities we serve and our partners is based on trust and VHB's longstanding exceptional reputation. Every day VHB's employees and their actions embody and preserve this trust and reputation.

VHB's Core Value of integrity has been the cornerstone on which our reputation was built for over thirty years.

VHB is dedicated to acting with integrity and ethics: in the ways we conduct ourselves as professionals in the community; in the ways we treat one another and those with whom we interact with mutual respect; and in the ways we govern and manage VHB's corporation.
Company Snapshots