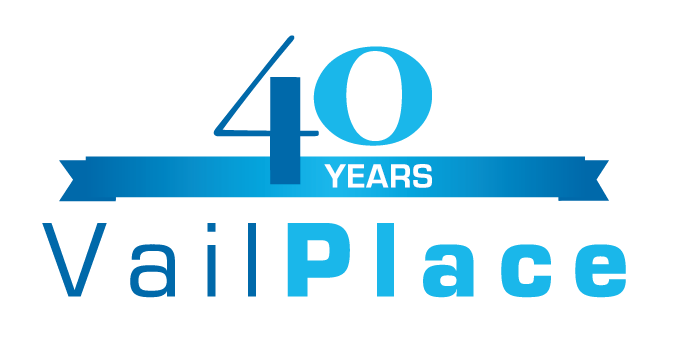 Vail Place
Vail Place
Vail Place is an innovative, award-winning mental health program providing a wide range of services for adults with mental illness in the Twin Cities. For over 40 years we have worked alongside individuals served, cultivating hope and inspiring change to promote mental health recovery. We connect people with the services and resources they need to find homes, jobs, friends and pursue healthy lives. Our services help individuals avoid crisis, achieve stability, and live active, fulfilling lives based on their individual abilities.
Purpose
Working together to create connection, opportunity and purpose for people living with serious mental illness. We are a collaborative community mental health provider focused on helping people connect to the services and resources they need so they can pursue the life they want.
Vision
We continually strive to improve and expand our vision of a integrated, person-centered health care approach that can serve as a model for others. This vision is built on built on innovation, growing partnerships, and the holistic approach we have maintained for the past 40 years.

Even as we grow and adapt to changing times, we maintain a connection to our past. This includes a foundation built on our roots in the Clubhouse model. It's informed by best practices like trauma-informed care, wellness and recovery, and peer support. It includes placing a priority on critical elements such as person-centered care and cultural competency.

We continue to serve as a central resource for adults struggling with the stressors and barriers created by serious mental illness and their complex needs to address social determinants of health. We provide a single point of access and coordination to meet those needs and pursue recovery: essential daily living services (housing, employment, health and wellness, etc.); and connections to other critical community resources (medical, dental, benefits, etc.).

Over the past year, we have learned how to extend our reach beyond physical walls, resulting in continued growth and expansion and opportunities to highlight our work to the broader community. Moving forward, we are actively pursuing new strategic partnerships, especially in the areas of housing and integrated care, to help us better serve our mission and our community.
Mission
Cultivating hope and inspiring change to promote mental health recovery. "Cultivating hope" means believing in the resilience and strengths of the people we serve, even when they struggle to have hope for themselves. We promote change by offering opportunities for growth; cheering the successes and providing support when things don't go as planned. We encourage individuals to pursue their own recovery path, knowing the journey looks different for each person.
Additional Culture Details
In 1981, Vail Place opened our first Clubhouse in a storefront in Hopkins, based on the Clubhouse Model - a unique, person-centered, recovery-based approach that was just starting to gain national attention.

Today, Vail Place has several divisions & types of services, but the Clubhouse philosophy embedded in our roots still shows up in how we do our work across the organization. This is demonstrated by a firm belief that mental health recovery is possible; respectful interactions that honor the unique experiences of each person; authentic working relationships built through collaboration; transparent, proactive communication; and accessible leaders that welcome input and ideas.

Vail Place staff work as a team in a professional, but informal, environment where they are supported, appreciated and well compensated. Our employees use words like collaborative, supportive, inclusive and innovative to describe us!
Values
We are spirited and resilient.

Spirited and resilient describe the attitude we bring to our work. We strive to be bold, curious, joyful and hopeful. Bold means taking calculated risks, even when the outcome is uncertain. Curiosity drives innovation. Joyful enthusiasm encourages us to keep moving forward. Hope for recovery inspires us to continue the fight. We promote resilience by creating an atmosphere that supports self-care and asking for help. We approach our work with a sense of possibility and positivity. We view obstacles as opportunities for creative change. We show appreciation and celebrate successes, knowing it inspires others.
Company Snapshots