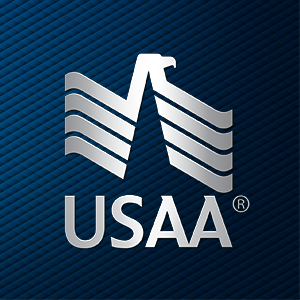 USAA
USAA
USAA was founded in 1922 by a group of Army officers who decided to self-insure each other, forming the United States Army Automobile Association. In 1923, the company began to extend eligibility to the other branches of the armed services and was renamed United Services Automobile Association (USAA) the following year. In 1996, eligibility was extended to enlisted personnel serving on active duty, the National Guard and selected reserves. In 2009, USAA expanded eligibility to include all who are serving or have honorably served our nation in the U.S. military. With 13 campuses in 7 U.S. cities, serving more than 12.8 million members, USAA seeks to be the provider of choice for the military community.

USAA recognizes the strength that comes with a variety of perspectives and beliefs, and an environment that encourages respect and trust. Our ability to attract, develop and retain the very best diverse talent reflective of our membership and community is vital to our continued success. Our goal is to purposefully include diverse perspectives to achieve superior business results and fulfill our mission.
Mission
USAA's Mission is to facilitate the financial security of its members, associates, and their families through provision of a full range of highly competitive financial products and services; in so doing, USAA seeks to be the provider of choice for the military community.
Additional Culture Details
Since USAA is not a publicly traded company, we do not answer to stockholders. Instead, we answer to our members who rely on us for financial advice, products and services to help meet their needs through every stage of life.

USAA is also committed to obtaining employee feedback for the betterment of our company. One of the channels we use for feedback is called the Employee Job Satisfaction Pulse. This tool allows employees at any time to rate their overall job satisfaction as well as their workload, their manager, co-workers, schedule and location, opportunities, communication, and their tools, equipment and processes. This enables USAA to gather real time information to make sure we are listening and improving our best-in-class workforce, workplace and culture based on employee insights.
Values
Service

We serve those who protect our freedoms every day and in everything we do.