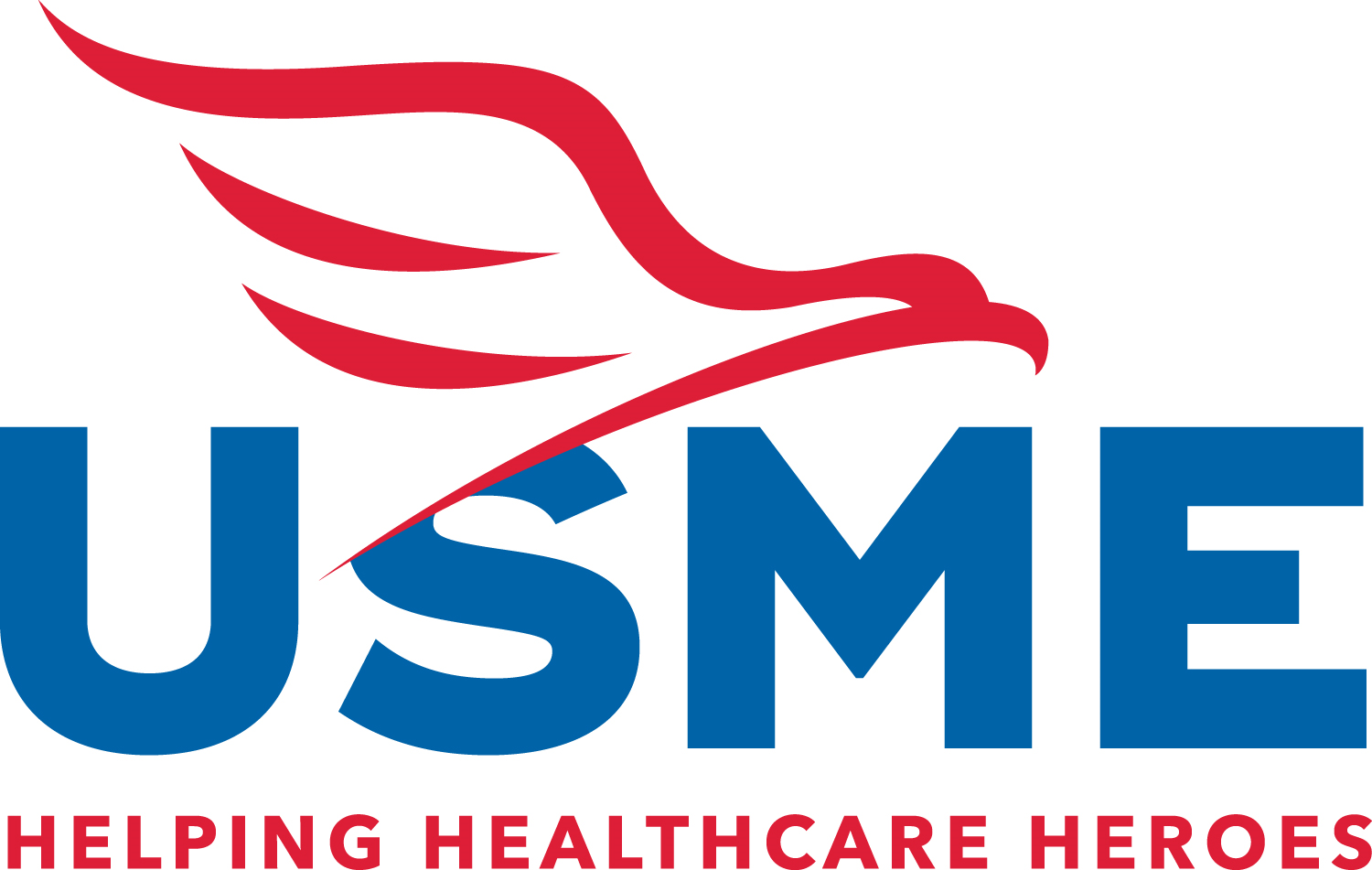 US Med-Equip
US Med-Equip
USME is a healthcare company specializing in the rental, sales, service and asset management of movable medical equipment and beds and therapeutic surfaces. The Inc. 5000 company has more than 140,000 medical devices—including respiratory, neonatal, infusion, and others—available for rent at a moment's notice. US Med-Equip operates from more than 90 locations to support more than 3,750 of the nation's hospitals and healthcare institutions.
Purpose
US Med-Equip (USME) partners with top hospitals across the nation to provide the highest quality movable medical equipment, beds and therapeutic surfaces for patients in their care. USME supplies quality-certified equipment rented, sold, maintained and managed using the latest technology to help healthcare providers focus on their patients' healing.
Vision
To become the standard for excellence in the industry we serve
Mission
USME's mission is to help healthcare heroes by providing smart solutions for our hospital partners and the patients they serve.
Additional Culture Details
We are proud to support clinicians in their life-saving work and do whatever it takes to help healthcare heroes ensure they have the equipment they need when they need it.

US Med-Equip's company culture is driven by every employee's shared purpose: to support the important work healthcare providers do every day to help patients heal. Each team member takes pride in knowing they and their company are doing whatever it takes to help hospitals and medical staff treat patients with the highest quality medical equipment when they need it.

Whether delivering ventilators, specialty beds and therapeutic surfaces or other life-support equipment to hospitals at a moment's notice, we treat every order and every device as though it was intended to treat our own family members.
Values
Our Mission

Helping Healthcare Heroes
Employees
740 US Employees
Industry
Vendor Serving Healthcare Industry
We're Hiring!
What employees are saying
I get to make a difference in helping hospitals help their patients.
I understand how our works affects the patients.
This is the first job I have come to where everyone I meet truly believes in what we are doing. I've interviewed dozens of team members since joining and everyone has shared such powerful stories of the incredible work we do here and how it has impacted their loved ones. I also truly believe the CEO has everyone's best interest at heart. Greg Salario strives to make sure everyone feels appreciated and taken care of.
The culture, we are a family.
I feel like I can come to work each day, add value and make a difference in the lives of others.
I feel like I'm really making an impact in the world and we are all working hard together towards a goal that is meaningful to us
I feel appreciated, enjoy working with the team, and love our passion
I am constantly learning, being challenged. There are many opportunities to collaborate. My boss supports my ideas/ projects. There are opportunities to learn and keep developing my leaderships skills.
I feel everything we do.... someone's life depends on it.
My work is appreciated and everyone works hard.
I love being able to improve my skills with exposure to new technology everyday
I have the privilege to work with some of the smartest individuals and it's an honor to be a part of this team.
I get to help people, and am strongly encouraged to do so.
I do what I love for a living.
US Med-Equip is the best company I have ever worked for., they put the patients of our partners first . They also show their employees that they care for us and our families.
I have full liberty. And independence to perform my duties.
I LOVE MY TEAM! We all encourage one another and are there for each other and I enjoy not only having a co-worker relationship with them, but also knowing them on a personal level. I also love my job because USME allows for a healthy work-life balance.
Company Snapshots