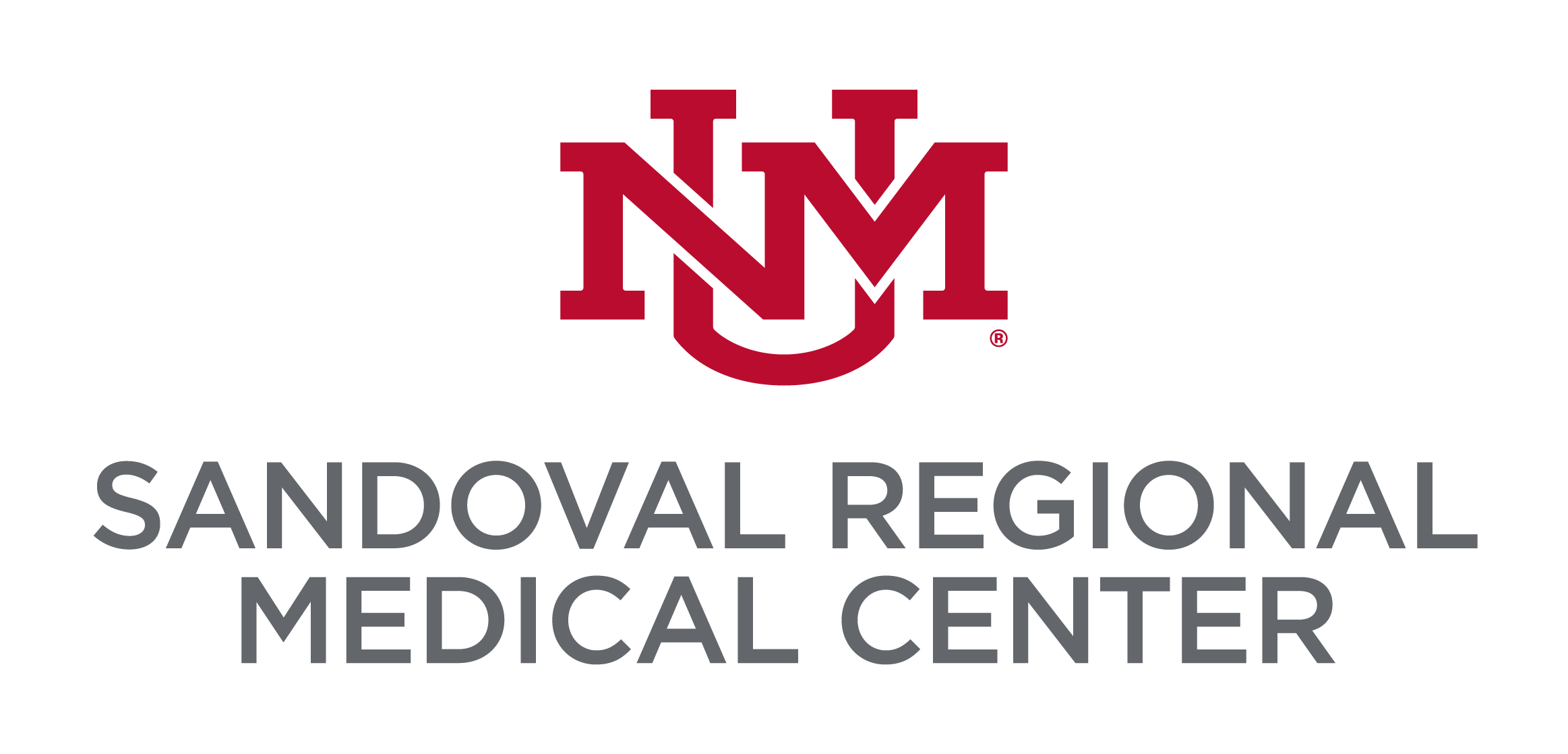 UNM Sandoval Regional Medical Center
UNM Sandoval Regional Medical Center Overview
UNM Sandoval Regional Medical Center (SRMC) is a community-based academic healthcare facility located in the Rio Rancho City Center. The mission of UNM SRMC is to improve the overall health of Sandoval County's diverse population by providing the highest quality healthcare services available. UNM SRMC is proud to offer its patients both the service of a community hospital and the expertise of the University of New Mexico.
UNM SRMC is a 60-bed acute care facility that includes medical/surgical units, intensive care and an emergency department. In addition, UNM SRMC offers a state-of-the-art Radiology & Women's Imaging department, on-site Physical & Occupational Therapy, and Primary Care and Specialty Care Clinics. The facility is served by hospital-based UNM Faculty Physicians as well as community-based independent physicians.
Vision
UNM SRMC's vision is to be the health care and medical education provider of choice for Sandoval County.
Mission
Our mission is to improve the overall health of the community by providing the highest-quality health care services that meet the needs of Sandoval County's diverse population, as well as providing, increasingly over time, health care and medical educational opportunities through partnerships with the UNM School of Medicine, UNM College of Nursing, UNM College of Pharmacy and Central New Mexico Community College.
Values
Serve
:
Serve our community.
Excellence
:
Demonstrate excellence every day, in every way
Quality
:
Provide quality health care services.
Safety
:
Optimize patient and provider safety.
Teamwork
:
Exemplify teamwork to those around us.
Integrity
:
Show integrity in all that we do.
Awards
Top Workplaces Regional Awards