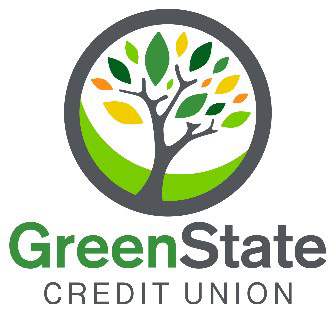 GreenState Credit Union
GreenState Credit Union
Organized in 1938 and headquartered in North Liberty, Iowa, GreenState Credit Union has grown to become Iowa's largest financial institution and one of the top financial institutions in the United States for returning profits to members in the form of better rates and lower fees. GreenState currently serves over 447,000 members with office locations in Iowa and Illinois. Current services span banking, commercial banking, consumer lending, insurance, mortgage, trust services, and wealth management.
Purpose
Member owned financial institution with a "members first" philosophy.
Vision
We create lasting value for those we serve.
Mission
As the nation's greatest financial institution we make a profound impact in the lives of our members through our commitment to efficiency; empower our employees to create endless opportunities and shape our future; and enhance the vitality of our communities by donating our time, talents, and financial support.
Values
We Grow Through Learning

We expect growth and help employees unlock their potential while learning from occasional mistakes. We're never satisfied with the status quo.
Headquarters
North Liberty, IA
Employees
924 US Employees
We're Hiring!
What employees are saying
I get to help people succeed financially and do what is right for them. My management team cares about me and I have a great team I get to work with. GreenState gives you the opportunity to grow if you want.
I feel like I am empowered and enabled to make a difference in the lives of our members and also my co-workers.
I get the chance to do my best work each day. I love my teammates and the environment we've created.
I feel appreciated and that my time is spent helping members and my colleagues succeed
I love the people I work with and the way Green State values their employees.
I have great support in all areas of my department. My boss reaches out to me an appropriate amount of time and is accessible when I need her. The environment is pro-employee! They care about each person.
I feel that my work is meaningful and what I do makes a difference for others.
I am able to do what I do best each day and trusted to give 110% regardless of whether I'm working on site or at home. I love the variety of the work I do, the pace, the flexibility, the progressive nature of what we do, and our caring staff.
I have the ability to do every day what I do best. I'm able to make decisions that have a positive impact on our members and the resources to engage growth on my team and inspire them to be their best selves.
I can come to work each day excited to help our members and also have fun with my co-workers at the same time!
I can work independently, and I feel valued.
I love my job because it allows me to grow from a career standpoint and from a personal one as well. I personally feel treated as an equal and feel heard when I have concerns or questions.
I work with a great leader who encourages my development and cares.
I love my job because I get to make an impact to our members and to GreenState. I get to do what I do best everyday and make a lasting impact to the cooperative. It's a fun family feel environment
GreenState takes exceptional care of their employees - the benefits and empowerment make us feel cared about and heard.
I get to be involved in a variety of areas. Each day is different - and never boring. But most of all, I truly think we are here for our members. Our goal is to make a positive impact in their lives.
The employees create a family-like environment - we all truly care for each other, and we are able to have fun together every single day.
I get the opportunity to do something different on a daily basis. GreenState challenges me to grow both personally and professionally. They encourage you to get "out of your lane" and consistently look for opportunities to improve.
Company Snapshots