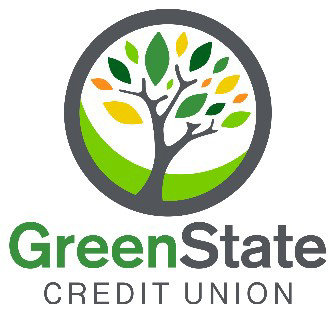 GreenState Credit Union
GreenState Credit Union
GreenState Credit Union is a full service financial institution serving residents throughout the state of Iowa. Services include: checking accounts, high-yield deposits, investments, insurance, credit cards, and mortgage, auto, commercial, and private student loans. Convenient services include seventeen office locations, internet banking, mobile and text banking, MasterCard debit cards, 24/7 phone teller, e-alert balance notifications, and more. Some of the privileges of membership include access to the high-yielding "Rewards Checking" account and no-origination-fee home loans.
Purpose
Member owned financial institution with a "members first" philosophy.
Vision
We create lasting value for those we serve.
Mission
As the nation's greatest financial institution we…

Make a profound impact in the lives of our members through our commitment to efficiency.

Empower our employees to create endless opportunities and shape our future.

Enhance the vitality of our communities by donating our time, talents, and financial support.
Values
We Build Positve Team Spirit

Our diverse teams are our families. We are inclusive, putting the interest of others before our own, and proactively give credit where it's due.
Headquarters
NORTH LIBERTY, IA
Employees
600 US Employees
We're Hiring!
What employees are saying
I feel like I am empowered and enabled to make a difference in the lives of our members and also my co-workers.
I feel appreciated and that my time is spent helping members and my colleagues succeed
I have great support in all areas of my department. My boss reaches out to me an appropriate amount of time and is accessible when I need her. The environment is pro-employee! They care about each person.
I am able to do what I do best each day and trusted to give 110% regardless of whether I'm working on site or at home. I love the variety of the work I do, the pace, the flexibility, the progressive nature of what we do, and our caring staff.
I can come to work each day excited to help our members and also have fun with my co-workers at the same time!
I love my job because it allows me to grow from a career standpoint and from a personal one as well. I personally feel treated as an equal and feel heard when I have concerns or questions.
I love my job because I get to make an impact to our members and to GreenState. I get to do what I do best everyday and make a lasting impact to the cooperative. It's a fun family feel environment
I get to be involved in a variety of areas. Each day is different - and never boring. But most of all, I truly think we are here for our members. Our goal is to make a positive impact in their lives.