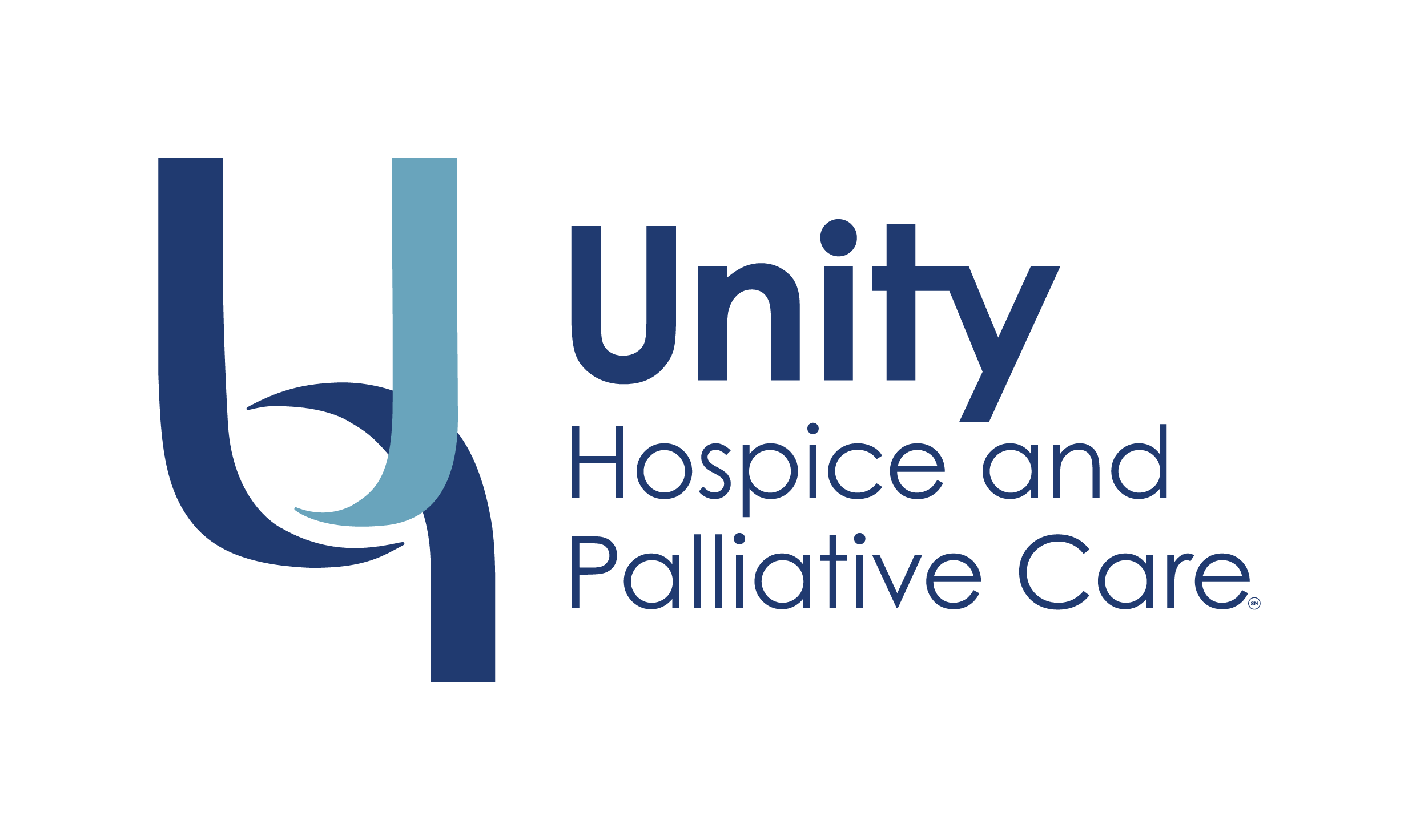 Unity Hospice
Unity Hospice
Unity Hospice was founded in 1992 by a successful businessman who wanted to make a difference in people's lives. His mission was to bring premier hospice care to those in need, and to help patients and their loved ones make the final months, weeks and days comfortable and meaningful. That heart & soul flows through our family-owned and operated agency to this very day. We have been delivering premier end-of-life care in Illinois, Indiana, and Missouri for 30 years.
Purpose
Established in 1992, Unity Hospice is a community based hospice and palliative care organization committed to providing comprehensive care to people facing life-limiting illnesses. Our skilled team of dedicated clinicians focuses on enhancing the quality of life for patients and their families.
Vision
Unity Hospice has been a leader in hospice and palliative care for over 30 years. We are a family owned-and-operated hospice and palliative care company committed to providing the most comprehensive care and support to individuals facing life-limiting illnesses. Our team of skilled and dedicated clinicians are focused on enhancing quality of life for patients and their families.
Mission
The mission of Unity Hospice is to provide comprehensive care, support and education to people facing life-limiting illness, those who care for them, and our community.
Additional Culture Details
The culture at Unity Hospice is one that can be described as a "culture of excellence." Every day, our team works to provide the best in patient care. The family-owned aspect of the company shines through from the top down, treating each other just as would a family member. Respect is our mantra. Quality patient care is our priority.
Values
Take Pride

Unity Hospice team members take pride in their team, their environment, themselves and our hospice through staying involved and informed.
Company Snapshots