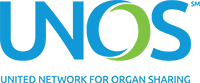 United Network For Organ Sharing (UNOS)
United Network For Organ Sharing (UNOS)
United Network for Organ Sharing, UNOS, is a national nonprofit that runs the nation's transplant system matching lifesaving organs from registered donors to patients on the national waiting list. These computerized matches happen 24 hours a day, 7 days a week through our headquarters in downtown Richmond which result in 100 lifesaving organ transplants daily across the country. Under contract with the federal government UNOS is involved in:
Maintaining the database that contains all organ transplant data for every transplant event that occurs in the U.S.
Bringing together members of the transplant community to develop policies that make the best use of the limited supply of organs and give all patients a fair chance to receive the organ they need.
Developing technology and data services to help transplant professionals effectively transplant as many organs as possible.
Monitoring every organ match to ensure organ allocation policies are followed.
Educating transplant professionals about their important role in the donation and transplant processes.
Educating the public about the importance of organ donation.
Purpose
United Network for Organ Sharing (UNOS) is the private, non-profit organization that serves as the nation's organ transplant system, the Organ Procurement and Transplantation Network, under contract with the federal government. The following strategic goals guide the work of the OPTN: 1.Increase the number of transplants 2.Provide equity in access to transplants 3.Promote efficiency in donation and transplant 4.Promote living donor and transplant recipient safety 5.Improve waitlisted patient, living donor, and transplant recipient outcomes
Vision
Our vision is to ensure there is a lifesaving transplant for everyone in need.
Mission
Our mission is to unite and strengthen the donation and transplant community to save lives.
Values
Stewardship

We act on behalf of those we serve to manage the resources and gifts entrusted to us, especially the gift of life.
Company Snapshots