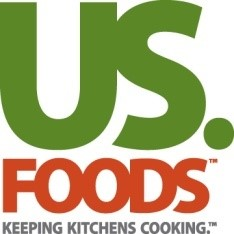 US Foods
US Foods
US Foods is one of America's great food companies and leading distributors, serving independent and multi-unit restaurants, healthcare and hospitality entities, government and educational institutions. The company offers more than 350,000 products, including high-quality, exclusive brands such as the innovative Chef's Line®, a time-saving, chef-inspired line of scratch-quality products, and Rykoff Sexton®, a premium line of specialty ingredients sourced from around the world. The company proudly employs approximately 25,000 people in more than 60 locations nationwide.
Mission
At US Foods, we're always striving to surpass our best, in order to fulfill our promise to help you make it. At the foundation of those efforts are our Cultural Beliefs, the pillars that define our work ethic, collaborative spirit and commitment to service.
Additional Culture Details
Cultural Beliefs four our organization
Talk Straight - provide candid/constructive feedback
Walk the Talk - Do what we say we will do
Second to None - Go above and beyond
Team Up - Effectively partner with/help others to succeed
Values
Team Up

We engage the right people, in the right way, at the right time.