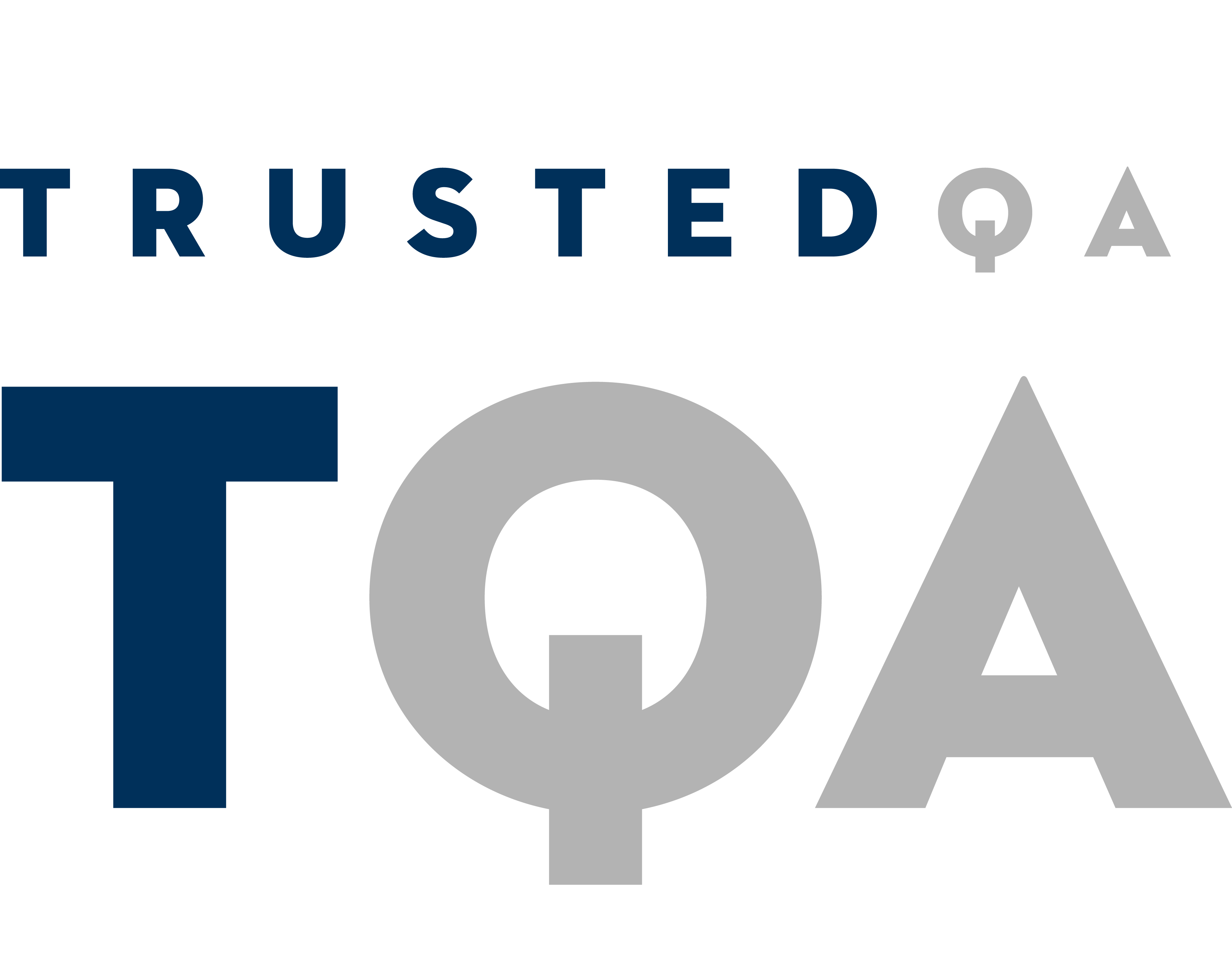 TrustedQA
TrustedQA
Since 1988 TrustedQA's mission has been to help our customers build and deliver quality software more efficiently, effectively, and securely. Quality Software is not just a nice to have, but a necessity across both the Public and Private sector. Whether it's delivered to combatants or the general public, the most customer facing aspect for the majority of businesses, is Software. Ensuring this Software runs functionally, across any number of users, and withstands efforts to breach, is our utmost focus. This allows our customers to focus on Business needs while having the peace of mind that their Systems are running as defined.
Purpose
To build software better and facilitate a sustainable environment that gives our engineers the freedom to innovate.
Vision
To build great user-centric technology while upholding our reputation. To be a recognized industry leader based on our high professional standards, sought after as a strategic partner, and admired for our strong employee retention/relationships.
Mission
TrustedQA's mission is to help U.S. Government and Commercial customers build and deliver quality systems more efficiently, effectively, and securely. We provide engineering services for development, sustainment and modernization of technically complex systems. Our success depends on keeping pace with changes in technology, our customers, our competition, and our nation's adversaries; delivering quality and value through trusted, experienced employees to solve complex challenges, coupled with our customer-focused, agile management approach; operating the company on a sound financial basis of profitability and growth; creating career opportunities and financial rewards for our employees.
Additional Culture Details
We understand the importance of open dialogue and have multiple avenues for providing regular communication and positive feedback in a public forum.
Our revamped New-Hire process ensures new employees feel immediately welcome to the team from day one. We strive to mitigate the unknowns of starting a new position by providing clear instructions and regular communication.
The Executive team holds quarterly All-Hands conference calls to provide information ranging from corporate strategy and new business initiatives to benefits updates and policy details.
In 2020, TrustedQA created the Annual James Beauford Excellence Award to recognize employees who personify the rare traits Mr. Beauford blessed us with: Loyalty, Leadership, and the embodiment of our fundamental behaviors.
In 2022, we implemented the MAC (Monthly Accomplishments Competition) to recognize and reward employees for their performance and key contributions.
Values
TQA Fundamental Behaviors

At TQA, our goal is not to just deliver a solution, it's to deliver with uncompromising quality. Uncompromising quality is embedded in our corporate culture and a fundamental part of who we are. This list describes the Fundamental Behaviors that define the unique culture at TQA. Our behaviors ARE our differentiator.

1. DO WHAT'S BEST FOR THE CUSTOMER.
2. CHECK THE EGO AT THE DOOR.
3. RELENTLESSLY PURSUE QUALITY.
4. DELIVER LEGENDARY CUSTOMER SERVICE.
5. DO THE RIGHT THING, ALWAYS.
6. BE ZEALOUS REGARDING RESPONSE TIME.
7. ASSUME POSITIVE INTENT.
8. CULTIVATE A FRIENDLY & HELPFUL CULTURE.
9. GET THE FACTS.
10. PRACTICE EMPATHY.
11. SPEAK HONESTLY.
12. PRACTICE THE "HUMAN TOUCH."
13. FIND A WAY.
14. HONOR COMMITMENTS.
15. LOOK AHEAD & ANTICIPATE.
16. BE OBSESSIVE WITH ORGANIZATION & FOLLOW THROUGH.
17. SHARE INFORMATION.
18. DELIVER RESULTS.
19. BE UNYIELDING ABOUT IMPROVEMENT.
20. KEEP THINGS FUN.
Company Snapshots