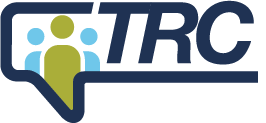 TRC Staffing Services Inc.
TRC Staffing Services Inc.
People have been coming to us for talented staff or rewarding careers for over 35 years. It's what we're passionate about and what we do best! We have a nationwide network of clients with amazing, exclusive career opportunities, and we're constantly looking for new and exciting clients. With TRC Staffing offices in 12 states (and counting), you can be sure to find us one place: everywhere.
Purpose
TRC Staffing Services, Inc. is a full-service workforce solutions provider with over 40 years of industry experience. Established in 1980, TRC is one of the largest privately held staffing firms in the country. We remain focused on the idea that the marketplace continues to need a business built on principles and values, committed to providing the highest level of service in the industry. TRC has 38 locations in 13 states, providing traditional staffing services, professional and technical staffing, and management services to some of the country's leading companies. For more information, visit www.trcstaffing.com
Vision
Our vision is to be regarded as the Staffing Industry Leader for top tier talent, exceptional staffing, and innovative workforce solutions.
Mission
Our mission is to help our clients build their businesses and help our employees build their future.