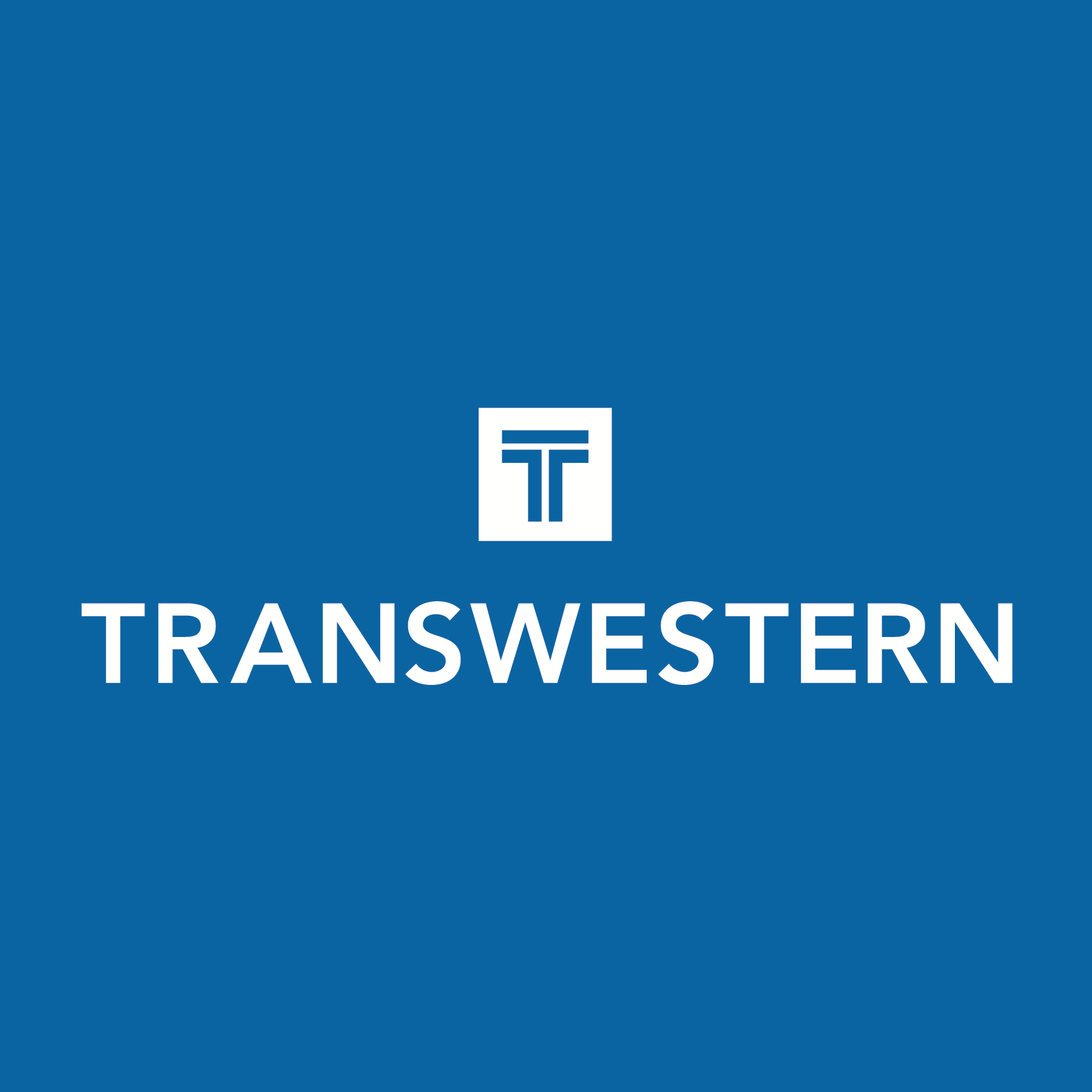 Transwestern Real Estate Services
Transwestern Real Estate Services
Transwestern Real Estate Services adds value for investors, owners and occupiers of all commercial property types through a comprehensive perspective and by providing solutions grounded in sound market intelligence. Part of the Transwestern companies, the firm applies a consultative approach to Agency Leasing, Asset Services, Tenant Advisory + Workplace Solutions, Capital Market

We are privately held and guided by our culture and our values. We believe being the best place to work makes us the best place to do business, and our team members prove it by going above and beyond to deliver a higher level of personalized service - The Transwestern Experience.

Our passion for our people and their commitment to our clients is unprecedented. For us, the deal is not the end of the transaction; it's the beginning of a long and meaningful relationship. We continue to grow by creating extraordinary opportunities for our people, who in turn create extraordinary experiences for our clients.
Purpose
Empowering Good People to do Extraordinary Things Together.
Vision
To be the #1 real estate value creator in America
Mission
To consistently excel in delivering value to our clients by empowering our people and fostering an entrepreneurial environment.
Additional Culture Details
Transwestern's brand pillars are the foundation of our company and its success. They support the Transwestern brand.
VALUES
We have unwavering integrity and steadfast leadership.
CLIENT EXPERIENCE
We have long-term client relationships and are results-driven.
THOUGHT LEADERSHIP
We are entrepreneurial, solution-oriented leaders in strategic thinking.
UNIQUE BUSINESS MODEL
We are local market-centric with customized service based on client needs.
Values
Values

We have unwavering integrity and steadfast leadership.
Company Snapshots