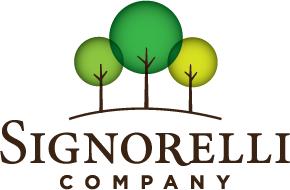 The Signorelli Company
The Signorelli Company
Purpose
Creating better places to enrich lives and lifestyles. We develop and build the finest places where families can live, work, shop and play.
Vision
We are constantly striving to be better, to figure out a more efficient way to deliver a better product each and every day. To do this, it requires every member of our team to be committed to being fully engage every single day, and it requires all teams members be involved and have a voice.
Mission
Integrity, Growth, Innovation, Vision & Excellence. We strive to make a mark in our projects by donating our time and resources to create the best places to live, work and play. To accomplish this, knowledge, talent and the ability to work well on a team are the key qualities we look for and promote in our employees. We offer our employees ownership of a project so they can experience a true sense of leadership and accomplishment creating a culture that brings them personal and professional fulfillment.
Headquarters
The Woodlands, TX
Employees
116 US Employees
Industry
Real Estate - Other
We're Hiring!