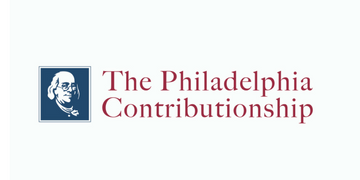 The Philadelphia Contributionship
The Philadelphia Contributionship
Founded by Ben Franklin in 1752, The Philadelphia Contributionship is the longest tenured insurance company in the country. We insure homes — where people put down their roots, where families are built, and futures take shape. Yet we don't just insure dwellings; we protect the dreams of the people inside. The communities they comprise. The history that they make. For us, it all comes back to roots. Ours. Yours. And the future you seek to create and we seek to protect.
Vision
To be the most reliable partner for people seeking to protect their homes
Mission
We provide insurance protection that puts people first, through uniquely personal service,
Values
Service

Our business is built on relationships – with our agents, our policyholders, our employees and our other business partners. These relationships are sustained by superior service, open communication and caring attention to the needs of our clients and each other. We are committed to continuous improvement in the products and service we provide and will work tirelessly to earn and keep the respect and business of our customers.
Company Snapshots