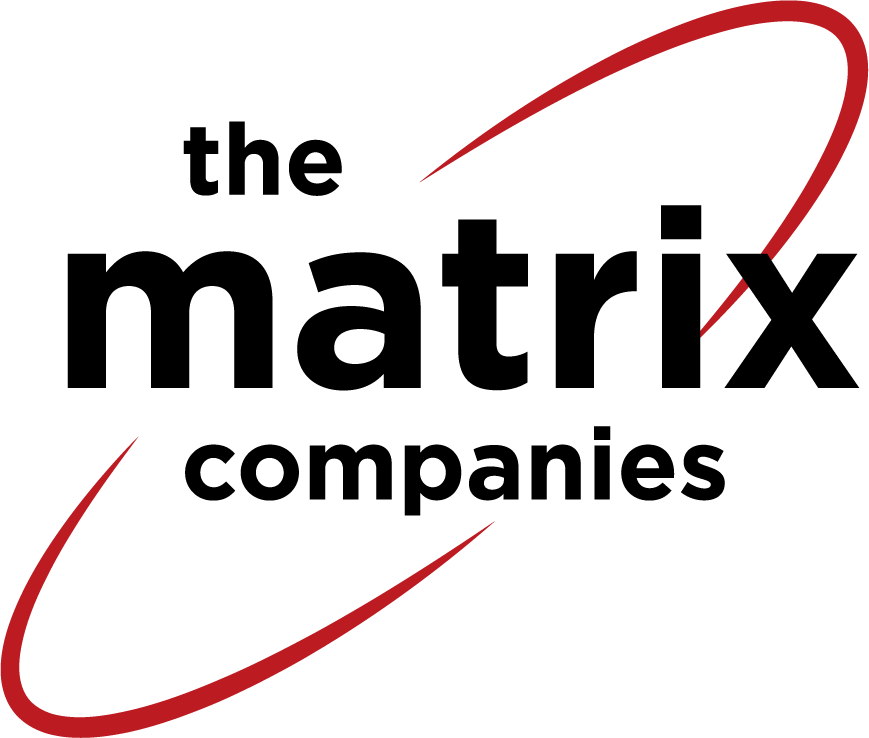 The Matrix Companies
The Matrix Companies
The Matrix Companies is a full-service risk management company specializing in workers' compensation claims management, group-rating programs, self-insurance administration, workforce services and nationwide unemployment cost-control. In addition, Matrix provides national vocational case management, safety services, FMLA administration and fraud investigation services.
Purpose
Matrix exists to improve the lives of those we touch.
Vision
The Matrix Companies does not believe in a one size fits all model. We assess each client to develop a fully customized approach that fits each client. Our primary objective it to improve the lives of our clients, employees, injured workers, and the communities we serve.
Mission
he Matrix Companies acts as an extension of your risk department to reduce workplace liability and administrative burden through a holistic approach.

From accident prevention to OSHA representation, return-to-work services, work/comp claims administration, unemployment and absence management administration; we cover the full spectrum of workplace accidents and safe returns.

Although we specialize in risk management, our true passion is in our mission of Improving Lives. Specifically the lives of our employees, clients, and our community.
Additional Culture Details
Our culture defines us; our company character and values start at the top and filters their way through the organization at every level.

There is what we refer to as the "Matrix Attitude"; defined by how we treat each other, the high standards to which we hold ourselves both personally and professionally, and our absolute passion for what we do. It's how we are viewed by those inside and outside the organization.

We recruit and retain consistent with our core values to ensure employees provide positive energy inside of Matrix, which allows us to maintain our best places to work culture.

Our culture allows employees to feel valued and empowered to make a difference.
Company Snapshots