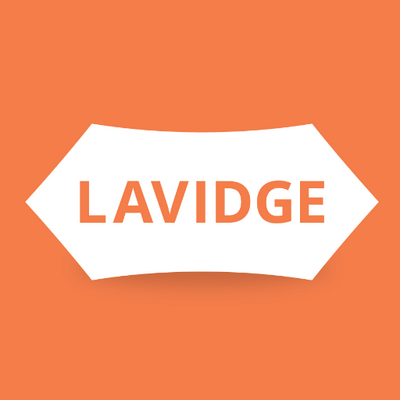 LAVIDGE
LAVIDGE
Meet LAVIDGE, an employee-owned ad agency specializing in discovering and communicating insights which engage, motivate and inspire. From building brand awareness to driving revenue, from positioning thought leaders to enhancing perceptions, it's why we do what we do. Our unified marketing approach encompasses advertising, public relations, and digital marketing. And we've been doing it successfully since 1982 for clients in healthcare, real estate, education, technology, sports, personal care, food service and government. Intrigued? Visit us at LAVIDGE.com and get social with us on Facebook, Twitter, Instagram, and LinkedIn.
Purpose
LAVIDGE is comprised of a talented, fun, and community-minded team that's focused on pushing boundaries and achieving results. We expect--and achieve-- solid work-life balance and fulfilling career potential in one of Phoenix's most historic and well-respected ad agencies. To us it's about culture, people, and doing standout work. It's no coincidence that LAVIDGE has been named Arizona's Top Advertising agency and one of the state's Best Places to Work.

In addition, we're not afraid to show our softer side. Or our mushy, caring, crying side. We believe it is important to be involved within our community and give back. It's something that is a part of an established employee-volunteer program called IMPACT. Throughout the year, everyone can dedicate a portion of their time to volunteer with the IMPACT team at different events.
Vision
We get stuff done for our clients. It ain't always easy. But it is always rewarding—and we have fun doing it. That's thanks to our efforts to maintain the perfect work/life balance. This includes our hybrid office model, which allows everyone the freedom to work from home or in the office (our pets love it, too).
Mission
LAVIDGE is proud to be Arizona's first employee-owned advertising, digital and public relations agency. Being employee-owned carries forward our tradition of valuing every team member. Every client. And, because we're an Employee Stock Ownership Plan (ESOP) agency, our projects get the attention of an owner—every single time.
Additional Culture Details
LAVIDGE is a remote-first employer. On a typical day, all you need is a positive, ready-to-work attitude and an internet connection—whether you are using one of our plug-and-play docking stations in our newly remodeled office located at the heart of the Biltmore area or logging in from your cozy workspace at home. When onsite, enjoy free coffee or hot tea with a colleague. Collaborate with teammates in a meeting room or feel inspired by working from our comfy lounge or score a semi-private workspace where you can focus without outside distractions.
Values
We create with honor

Honesty matters. We own our mistakes, and we always do the right thing. Even when it's not the easy thing.
Company Snapshots