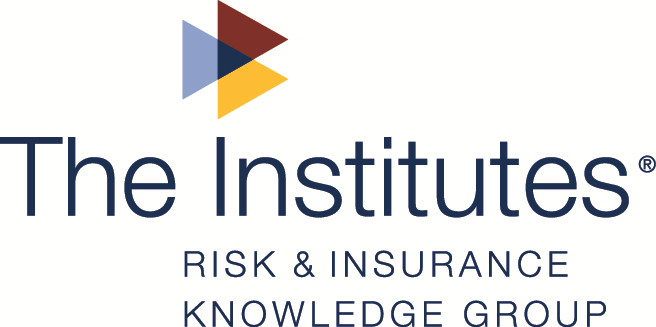 The Institutes
The Institutes
The Institutes is a leading provider of insurance and risk management knowledge solutions and education. We prepare and empower people to help those in need via innovative education programs, including 28 professional and associate designations, introductory, foundation, leadership and continuing education courses, research, and career networking.
Purpose
At The Institutes, we provide educational support, resources and leading research to help those in risk management and insurance better serve the public.

Our knowledge solutions are tailored to an area of focus and experience level and include designations like the CPCU®, certificates and professional development programs, online courses and continuing education opportunities.

We work on a global scale as the leading provider of education and research. Through our affiliates, we are able to help learners succeed, with risk management and insurance professional development offerings aimed at every stage of their career.
Vision
We are the knowledge partner that best empowers risk management and insurance professionals to help those in need.
Additional Culture Details
The Institutes recognize that our values influence how our enterprise meets the evolving needs of our customers. It is through living our values that our talented team is able to deliver innovative solutions that support our vision to be the knowledge partner that best empowers risk management and insurance professionals to help those in need.

Over the years, our enterprise has grown to include multiple organizations, and we have built an amazing culture working together as a team. The Institutes' are dedicated to preparing, supporting, and promoting all team members for success. We understand the importance of work-life balance and provide excellent benefits and a friendly, team-focused work environment to drive employee engagement.
Values
Customer-Focused

Put the Customer First
Employees
250 US Employees
We're Hiring!
What employees are saying
I truly feel I am making a difference in the industry, and my ideas and values to push The Institutes into the future by pivoting to our customers/students' needs (online learning, new delivery methods) have been heard and are being championed by the senior management team.
The people I work with are awesome. I feel like a part of something bigger. My co-workers that are not in my department are very helpful when I need it.
I have a wonderful team I work closely with, a great boss, and endless learning.
Company Snapshots