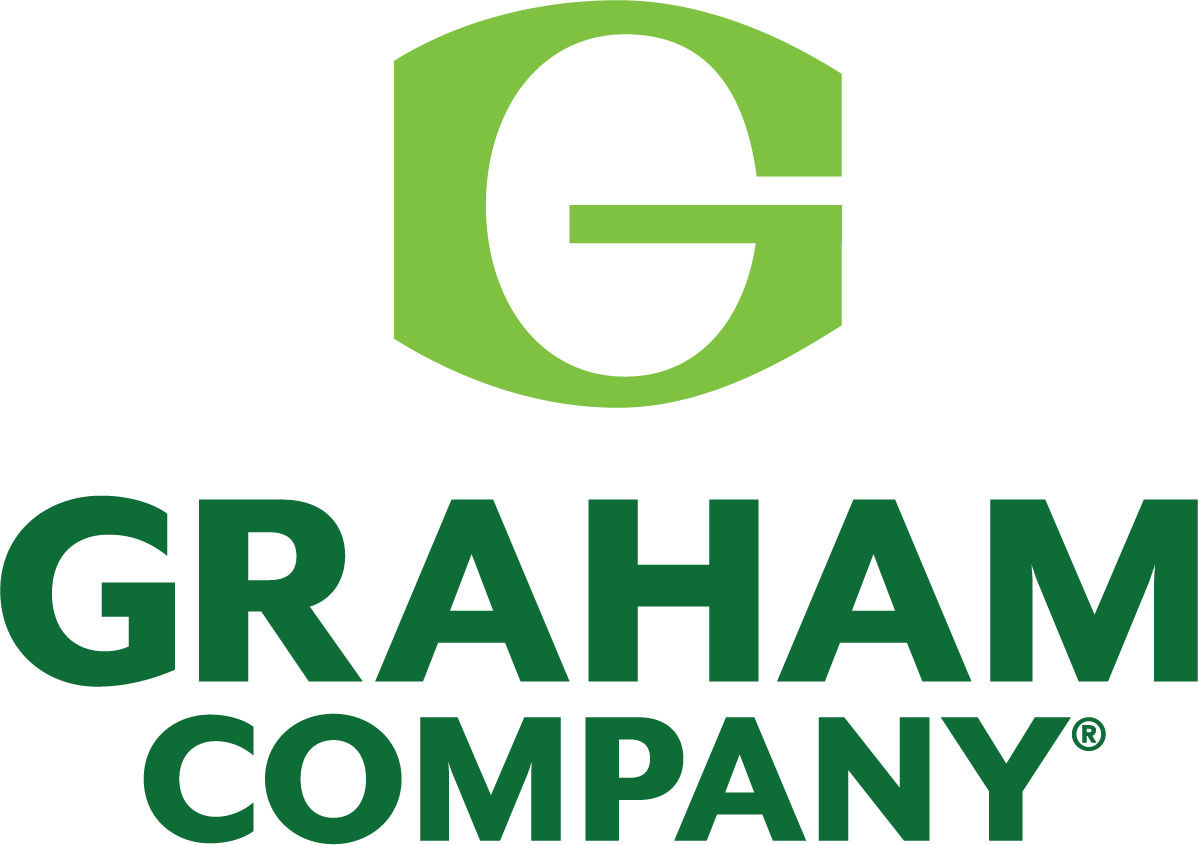 Graham Company
Graham Company
When Graham Company was founded over six decades ago we had a clear goal: to redefine what it means to be an insurance broker, turning a typically stodgy industry into a proactive vocation. That meant building a company that embraced a holistic approach to risk management and valued long-term client relationships. And that's what we did.

We call it, "The Graham Way," which is instilled in every person carrying a Graham business card. We understand that insurance is not something sold and put on a shelf.


We know that insurance and benefits programs are not one size fits all and recognize every business has its own set of complex risks. We get into the weeds to uncover protections and benefits that no other broker would think of, consistently identifying efficiencies, driving value and ultimately saving our clients money and protecting their employees' wellbeing. Equally important, we treat our clients' businesses and their risks as if they were our own.
Purpose
Whether your business is located in Philadelphia, New York City, Washington DC or across the country, Graham Company is here to provide you with the insurance and benefits you need to strengthen your business. If you're seeking to manage and reduce your risk through a robust PROPERTY AND CASUALTY INSURANCE PROGRAM or striving to take control of long-term healthcare costs through an EMPLOYEE BENEFITS PROGRAM, we can help. We'll develop TAILORED SURETY PROGRAMS and relationships that consider what your business looks like today and your goals for the future, and have an in-house team to ensure that you are getting the protection you need for your personal assets. At Graham Company, we are changing the traditional approach to insurance from a passive to an active vocation.
Vision
We are relentless advocates for our clients. Protecting their employees, strengthening their results and improving their competitive advantage. We redefine "insurance broker."
Mission
Graham Company is committed to providing high quality insurance products and services to our clients. Every day, we exceed our clients' expectations by putting their interests above our own. We believe in training and empowering employees who are intelligent, hard-working problem solvers. We are devoted to growing a dynamic, profitable and privately-owned company with an entrepreneurial spirit and a dedication to the well-being and happiness of our employees.
Additional Culture Details
Our employees are more to us than just their titles; they're what makes this company special. We believe that we are stronger together and place a significant emphasis on collaboration. We are committed to supporting and providing every employee with the necessary tools to reach both their own and the team's ultimate potential. Our familial culture has resulted in numerous accolades including Best Places to Work honors from The Philadelphia Inquirer, Philadelphia Business Journal, Central Penn Business Journal and more.
Values
Empathy

Seek to see through the eyes of others
Headquarters
Philadelphia, PA
Employees
176 US Employees
Industry
Insurance Consultants & Brokers
We're Hiring!
What employees are saying
I work with the greatest people all of whom are smart, caring and always acting in the best interest of our employees & clients FIRST before themselves
My manager is amazing and I truly enjoy working with the other people on my team. People at Graham seem to genuinely care about doing a good job for clients and push each other to be better. I also feel that senior leadership cares about employees and values input from others in the organization.
I feel like I make a difference to my clients on a daily basis.
our team uses collaboration to solve problems for clients.
My job allows me to help businesses manage risk and improve their bottom line.
I like the work I do and the love the people I work with.
I feel appreciated for the work I do
I feel the direct impact I have on the organization's success. My accomplishments are noticed and my wins are celebrated. I get honest feedback from my manager that I can put into use.
I love the work I do and the people I work with. I could not ask to be at a better company.
Company Snapshots