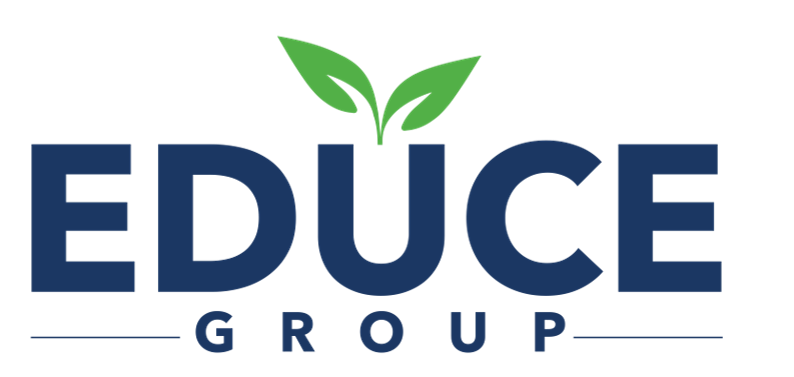 Educe Group
Educe Group
Educe Group is a consulting services firm that helps organizations implement and manage technologies that enable their people to learn, collaborate, achieve, and be rewarded in the workplace. From technology strategy and vendor selection, to software implementation, managed solutions, and web-based content development, Educe Group has earned a reputation for developing long-standing client relationships based on candid advice and consistent delivery.
Purpose
Educe Group is a global leader in the implementation of cloud-based talent management software.
Vision
Empower people to own the trajectory of their careers and ongoing personal development
Mission
To enable organizations to maximize the potential of their people through talent management technology
Additional Culture Details
Educe Group has established a culture of learning, coaching and support. We have a number of programs that enhance our culture, including:

Mentor program
Our mentors proactively reach out to mentees, scheduling frequent meetings and touch points and answering general questions around products, resources, internal firm topics and client best practices. Overall, they represent Educe Group culture and values, reinforce that the firm cares to give guidance and demonstrate actions of collaboration and knowledge-sharing.

Virtual All-Hands Meetings
We host virtual all-company meetings every Monday to celebrate sales wins, project kick-offs and go-lives and announce employee birthdays and anniversaries. We have weekly guest speakers present on different topics to share information and peak the interests of our employees.

EduceConnect
Employees have access to an internal social platform, EduceConnect, to collaborate and communicate fluidly, no matter their physical location. The system allows employees to share documents, ask questions to their peers, and create project workspaces.

Company retreats
We have a Mid-Year & Year-End retreats each June and December where employees come together as a firm in cities like Vail, Austin, Miami, New Orleans, and more.

Training and Development Opportunities
Educe offers targeted training opportunities such as New Hire Bootcamps, Engagement Manager Training, and Performance Manager Training to foster a culture of professional development.
Company Snapshots