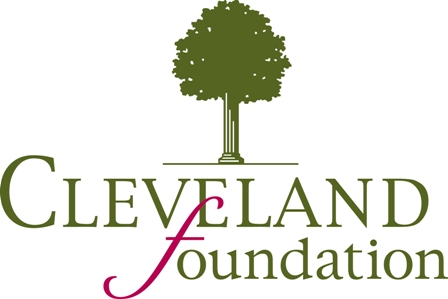 The Cleveland Foundation
The Cleveland Foundation
Established in 1914, the Cleveland Foundation is the world's first community foundation and one of the largest today, with assets of $2.8 billion and 2020 grants of nearly $131 million. Through the generosity of donors, the foundation improves the lives of residents of Cuyahoga, Lake and Geauga counties by building community endowment, addressing needs through grantmaking and providing leadership on vital issues.
Vision
An expression of our aspirations. The Cleveland Foundation will use the power of philanthropy to enable Greater Cleveland to be a great and global American city. Together with our donors and partners, we will make innovative, impactful, and internationally recognized contributions to the field of philanthropy.
Mission
An expression of who we are. The Cleveland Foundation's mission is to enhance the lives of all residents of Greater Cleveland, now and for generations to come, by working together with our donors to build community endowment, address needs through grantmaking, and provide leadership on key community issues.
Additional Culture Details
At the Cleveland Foundation, our values drive and shape our culture. Each of us lives these values — stewardship, equity, integrity, partnership, innovation, anti-racism and leadership — every day in our work with colleagues and the community.
Values
Integrity

Our actions match our words and we put our community first. As Greater Cleveland's foundation, we are accountable to our community. We have the courage to advocate for the truth, and we are committed to being accessible, transparent and fair to the people we serve across Cuyahoga, Lake and Geauga counties.
Company Snapshots