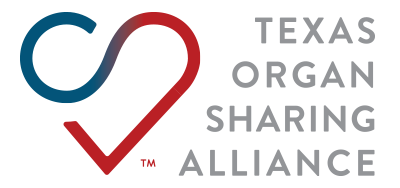 Texas Organ Sharing Alliance
Texas Organ Sharing Alliance Overview
Texas Organ Sharing Alliance is committed to saving lives through the power of organ donation thanks to the generosity of donors and their families. We are honored once again to be named among the Top Workplaces in San Antonio.
Mission
Saving lives through the power of organ donation.
Additional Culture Details
The culture at Texas Organ Sharing Alliance (TOSA) is built on the mission of saving lives through the power of organ donation. The impact each team member contributes to our company has fostered a unique and unified culture that promotes tenure, commitment, and passion for TOSA and the TOSA family.
This can be seen through interdepartmental work that is geared towards process improvement and innovation. TOSA empowers our employees to continuously learn and achieve their full potential by offering a top-of-the-line benefit package, team building, and increasing opportunities for growth that support TOSA's mission. TOSA is a one-of-kind organization that serves as the organ procurement organization for Central and South Texas helping families wishing to donate and striving to build a company culture that is passionate, mission-driven and community focused.
Awards
Top Workplaces Regional Awards