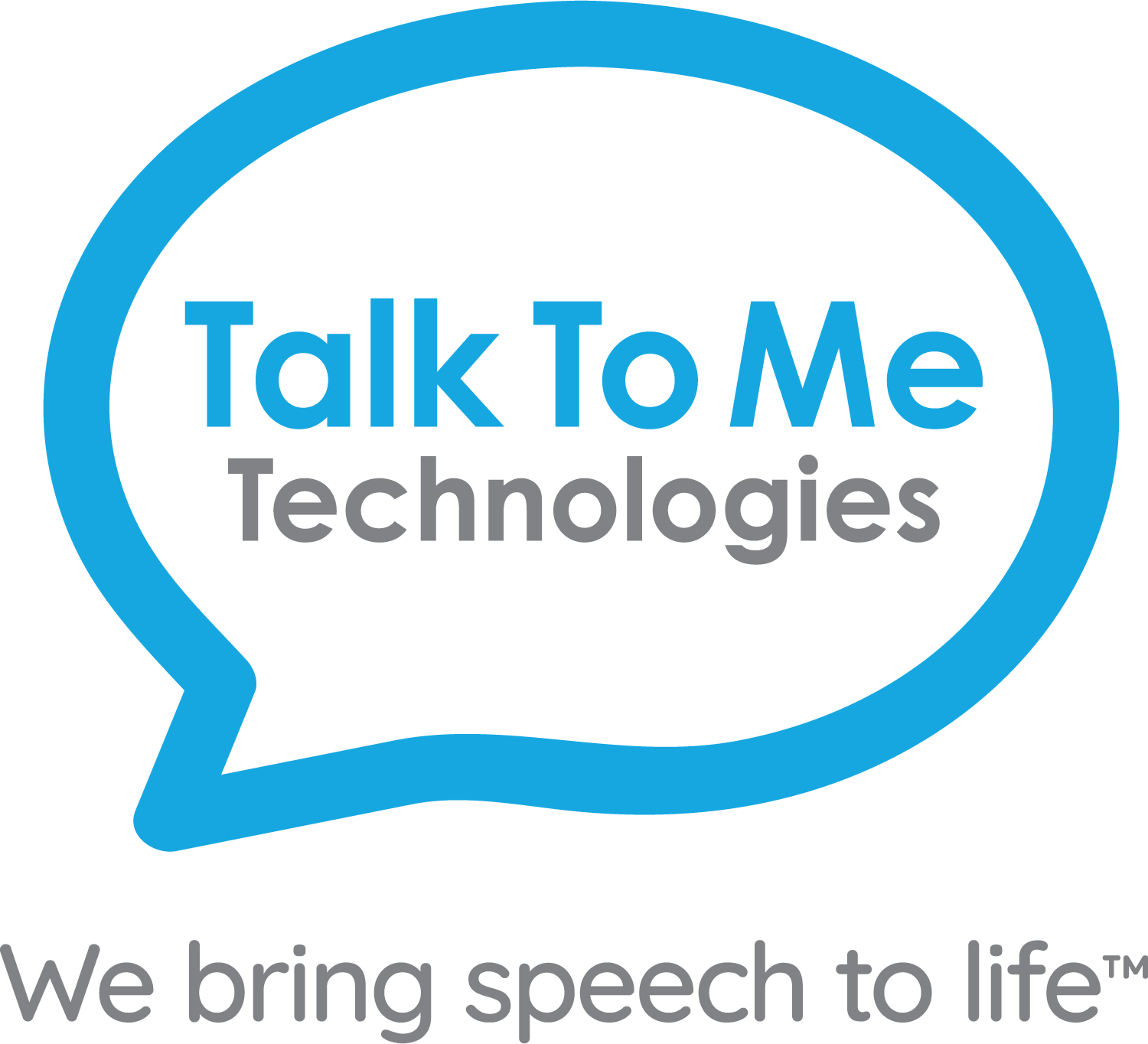 Talk to Me Technologies
Talk to Me Technologies
Talk To Me Technologies provides a type of assistive technology known as a "Speech-Generating Device" that allows people to 'speak' in a synthesized voice. Our technology helps children and adults of all ages with communication differences due to diagnoses like autism, cerebral palsy, Down syndrome, stroke, and ALS (Lou Gehrig's disease).

Talk To Me Technologies was founded in 2006 by Matt Dunning, Marty Gallagher and Kate Dunning. We wanted to provide speech devices in a new way, but by using basic sense: our sales staff is comprised of Speech Language Pathologists who put their clinical expertise first and are led by the depth of their own knowledge and not by profit differentials. Clients benefit from the simple notion of being matched with a speech device that works for them and not the other way around. Because of this, abandonment of devices is extremely rare, client satisfaction is high, healthcare expenses are minimized and job satisfaction is high.
Mission
Our mission is to hear our clients 'talking' as quickly as possible with the use of a speech generating device that best suits their needs.
Additional Culture Details
Talk to Me Technologies offers more than an average working experience. Each person at Talk to Me directly improves the quality of thousands of lives a year. That culture of positive impact is driven by our mission, reflects in our daily work, and bolsters our job satisfaction.

We believe that for our clients to be served well, we must be proud of our work, seek to learn about others, be recognized for our strengths and be coached to improve.
Company Snapshots