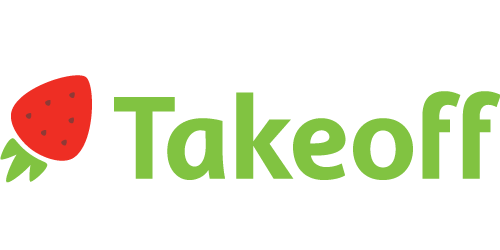 Takeoff Technologies
Takeoff Technologies
Takeoff is reinventing eGrocery with the only proven and scalable E2E, hyperlocal micro fulfillment solution... enabling grocers to delight online shoppers while maximizing profitability of their eGrocery operations.
Purpose
We use innovative technology to enhance the way people access groceries around the world. Takeoff's solution has the potential to completely revolutionize the grocery industry.
Vision
We envision a world where people can access affordable, high quality, and nutritious foods all around the world with a simple click.Takeoff's technology makes grocery fulfillment more accessible and more affordable for retailers and end consumers. This has the potential to lower food costs, to bring nutritious, quality groceries to areas where they are not currently available (i.e. food deserts and other areas where a traditional grocery store is cost-prohibitive).
Mission
We use our highly efficient micro fulfillment technology to lower the cost-to-serve compared to a traditional brick and mortar supermarket. When designing our solution, we shrank automation down into what is now known as a micro fulfillment center. Because of this, we are able to deploy our micro sites (under 15,000 square feet) in areas where this automation previously could not inhabit — typically, very close to where end consumers shop and live.
Additional Culture Details
Our culture revolves around our core values of respect, initiative, collaboration, adaptability and diversity. As a company, we share a common goal of achieving results through initiative and execution. We inspire a proactive attitude where we encourage our team members to take risks. Our ambition to transform a 100 year old industry is what drives us and our clients towards excellence.

We can't get the job done without working as a team, so collaboration is a huge part of our DNA. Takeoff team members are low-ego and non-hierarchical, which fuels successful collaboration. We share and learn from different perspectives in order to strengthen the team as a whole. We are ready, willing to take on surprises, evaluate results, and adapt quickly.

We foster an environment of inclusiveness, where our colleagues feel comfortable to speak up, take risks, and initiate projects without inhibition. We are committed to respecting our coworkers' identities, families, personal commitments, and time outside of work. We value hard work, but balance it with team socializing, and appreciating our coworkers' unique walks of life.

We honor Takeoff's commitment to diversity in the workplace. We value differences in culture, personality, identity, and life experiences within our team. We welcome these unique perspectives because we believe that this diversity is what makes Takeoff strong.
Values
Collaboration

We are team-oriented, low-ego, and non-hierarchical.
Company Snapshots