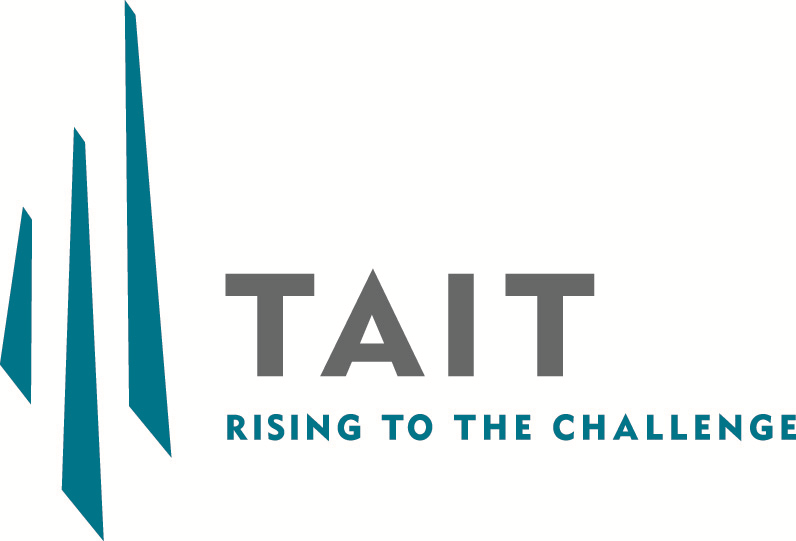 TAIT & ASSOCIATES
TAIT & ASSOCIATES
Civil Engineering, Environmental and Development services. With over 54 years of experience in the field of Civil Engineering, we continue to be leaders in a variety of market sectors. Our engineering team has designed a plethora of developments from retail centers to medical facilities, to residential communities and beyond. We offer our associates in all locations the small company culture and big company expertise!
Purpose
Here at TAIT, we are extremely passionate about what we do. We are professional engineers, environmental consultants, and architects who have dedicated our careers to building a better future for generations to come. Our culture reflects this. Our veteran professionals take it upon themselves to mentor our younger staff. This mentality has been ingrained in the company since its creation in 1964.

We also like to have fun, because we believe that life is too short. At TAIT, we are not employees, we are associates. We strive to give back to our communities and participate actively in various social engagements. It is our goal to create a work environment where our people can truly and honestly say that they love what they do.
Vision
At the end of the day, what makes it all come together is an incredibly talented team of entrepreneurially-minded associates whose collective expertise crosses multiple disciplines, and whose collaborative nature ensures the greatest potential for teamwork and the strongest project outcomes. Whatever the challenge, big or small, TAIT's promise to "Rise to the Challenge" is a dependable promise to any organization that provides us the opportunity to collaborate.
Mission
It is our mission to engineer a better future for generations to come.

TAIT's design and construction philosophy consists of three basic principles: to professionally and competently represent the needs of our clients; to provide our clients with state-of-the-art services; and to maintain an environmentally conscious approach to every project we undertake. This philosophy enables TAIT to create aesthetically and environmentally harmonious projects that provide optimum value to our clients and function to conserve, recycle, and protect our natural resources.

At TAIT, we measure success by the quality of the finished product, including design elements, schedule, and cost. This dedication ensures a commitment to the success of each project we undertake.
Additional Culture Details
Social Responsibility
We use our skills to have a positive impact on society.

At TAIT, we believe that it is our responsibility to give back to the communities that we touch, and strive to do so in any way feasible. We recognize that future generations will live, work and play in the places that we design.

A short list of Organizations we have worked with in the past include:

GOALS (Growth Opportunities through Athletics, Learning & Service)
Boys & Girls Club of Anaheim
Taller San Jose
City of Hope
Orange Catholic Foundation
Creative Identity

TAIT Engineers donate their time and expertise to work with community organizations that are making a big difference. We have made it a part of our mission to partner with people who understand that our purpose in life is larger than just making a profit. If you are a community leader who could potentially benefit from our engineering services, please feel free to reach out.
Values
WE WORK HARD

"WE ARE PASSIONATE ABOUT WHAT WE DO FOR OUR CLIENTS."