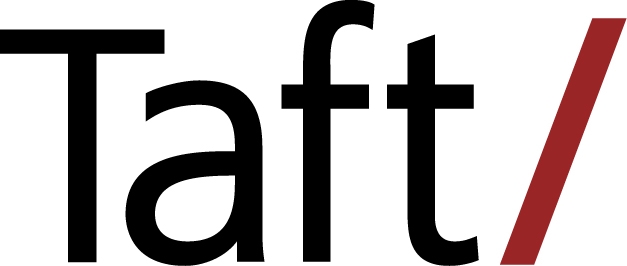 Taft Law
Taft Law
At Taft, our purpose is to create opportunities and solve problems so that our clients and communities can thrive. Taft is a nationally recognized law firm with more than 600 attorneys in nine offices throughout Ohio, Minnesota, Illinois, Indiana, Kentucky, and Arizona. Our attorneys practice across a wide range of industries, in virtually every area of law. We've been helping Cincinnati grow since 1885 through our work in the public, private, and non-profit sectors. We are trusted business advisors for privately-held and public companies, helping navigate challenges and find opportunities for greater success. We help individuals and families make their most important financial and business decisions. Every member of Taft's team is committed to serving our clients at the highest level.
Purpose
Be the law firm of choice and employer of choice for those with a winning mindset.
Vision
An inclusive One Taft team that plays to win in everything we do, internally and externally.
Mission
To be an employer of choice.