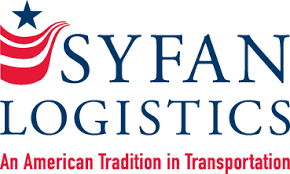 Syfan Logistics, INC
Syfan Logistics, INC
Syfan Logistics is a high tech, multi-million dollar corporation that remains a family business at its core. Founded five years after Jim Syfan, his wife Gloria, and their two sons, Greg and Steve had sold off their successful and influential venture into transportation, Turbo Transport, Syfan Logistics has become renown for their unrelenting commitment to their core Christian values of Integrity, Commitment to Excellence, and Commitment to People. Syfan has become a leader among 3PLs through these values, being named a top 100 3PL by Inbound Logistics Magazine for 6 straight years. Syfan Logistics and asset-based Syfan Transport provide a diverse array of shipping services – with the highest level of transparency and reliability "without the drama." Our company is located just north of Atlanta on an expansive 65-acre-plus campus near Interstate 985 in Gainesville, Georgia. We are a growing company with more than 250 professional team members.
Additional Culture Details
It is our company prayer that we set an example that will inspire other businesses and individuals to do the same and strive to serve others. A Christian business has the power, through its example, to transform lives. If we treat people fairly and with Christian respect, it will bring out the best in your workforce and in your customer relations – as it has done for our company.
Values
Integrity

We make decisions that are fair and based on Biblical principles of truth and honesty.
Company Snapshots