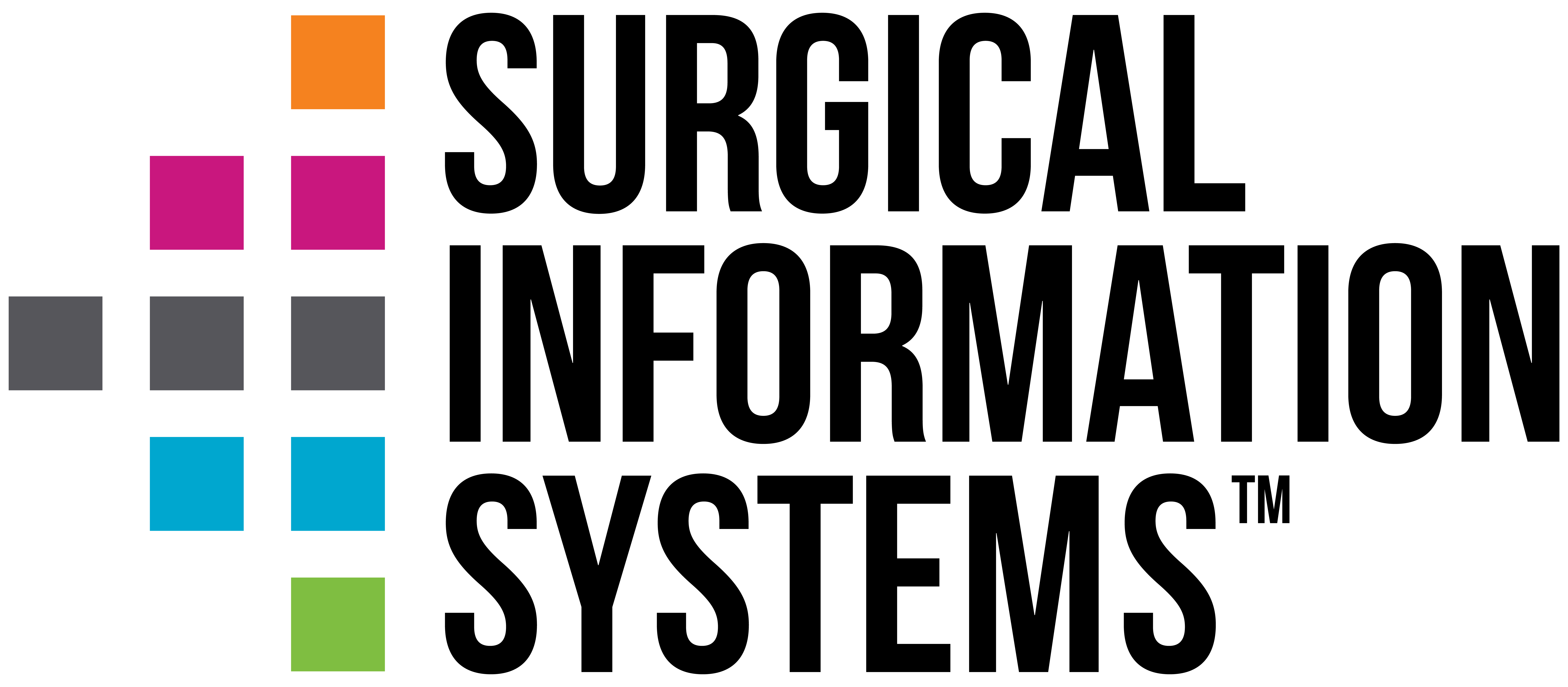 Surgical Information Systems
Surgical Information Systems
For over 27 years, Surgical Information Systems ("SIS") has provided surgical care providers with the software solutions they need to Operate Smart™. The comprehensive ASC cloud solutions includes ASC management, electronic health records (EHRs), and patient communications capabilities. The SIS hospital perioperative IT suite includes OR scheduling, nursing and anesthesia documentation, patient tracking, charging, and analytics. SIS solutions have received numerous awards, including the 2022 Best in KLAS for ASC Software from KLAS Research and the #1 ASC Software vendor recognition from Black Book Research. Today, SIS is the perioperative IT leader serving over 2,300 surgical facilities.
Purpose
SIS was born 27 years ago with the idea that anesthesia providers needed a way to electronically document their cases. That singular focus on anesthesia documentation soon expanded to include an electronic solution to manage the entire surgical case from the time the decision for surgery is made, to the day of surgery, and through discharge and post-surgical follow-up. Today, SIS remains focused on providing perioperative IT solutions regardless if surgery takes place in the hospital inpatient or outpatient setting or at an ambulatory surgery center. Our solutions help surgical care providers at over 2,300 surgical facilities deliver efficient, high-quality, cost-effective surgical care.
Vision
To make surgeries safer, affordable, and accessible for better outcomes and a happier, healthier population. ​
Mission
We deliver tech-enabled solutions empowering surgery providers to Operate Smart™.​

Operating Smart means making it easier for:​

- Surgical facilities to achieve clinical, financial, and operational success. ​
- Clinical teams to deliver exceptional care.​
- Patients to navigate the surgical process.​
Additional Culture Details
We Operate Smart by delivering for our clients, delivering for each other, and delivering for our shareholders.
Values
We Operate Smart

At SIS, we value Respect. We take care of each other. Integrity. We do the right thing. Accountability. We deliver on commitments. Client-Focused. We strive to delight our clients. Bias for Action. We know that speed matters. And Continuous Improvement. We encourage thinking differently.
Headquarters
Alpharetta, GA
Employees
340 US Employees
Industry
Vertical Industry Software Products & Services
We're Hiring!
What employees are saying
I have always and continue to work with good people.
I am able to work with the best in the business and learn each day
Each and every employee I have encountered, especially management, is so trusting & encouraging. The leniency & flexibility is so great as well! I love what I do & that I am acknowledged for doing a great job.
Company Snapshots