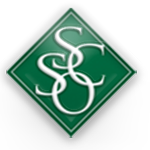 Surgery Center of Southern Oregon
Surgery Center of Southern Oregon
Surgery Center of Southern Oregon has a 20 year reputation of providing exceptional care, and outcomes for surgical, GI, and pain patients. The center provides multispecialty care and is one of the largest centers on the west coast.
Purpose
Provide the safest surgical, GI, and pain management care for the best value in Oregon.
Vision
Provide high quality care in an environment that is comfortable and efficient for patients, families, and visitors. To be the employer of choice for skilled healthcare professionals.
Mission
To provide our patients with the best quality of surgical care with convenience, cooperation, efficiency, and cost effectiveness in a comfortable and pleasant outpatient environment. Through physician involvement we can ensure that the energy spent in these pursuits will benefit our patients and community directly.
It is our intention that the energy spent in excellent operations of this center will reap benefits to our patient; staff, physicians and community far greater than our individual efforts would produce in enhancing the health care in Southern Oregon.
Additional Culture Details
The culture is about taking care of each other as a family so we can take care of our patients. The teamwork and commitment to employees is exceptional. Items that make it stand out are the employees and how they work together as a team as well as some specific benefits provided by the organization.
Benefits include profit sharing, a free lunch monthly, birthday gift cards, semi-annual team building events including a block party in fall of 2019. Benefit costs are held to the lowest possible and increases are shouldered primarily by the employer. Councils are used to provide shared governance related to safety, quality, infection control, and recruitment and retention and include front line employees to participate.
Values
Teamwork

Promote positivity in the environment, use their energy to influence and encourage others