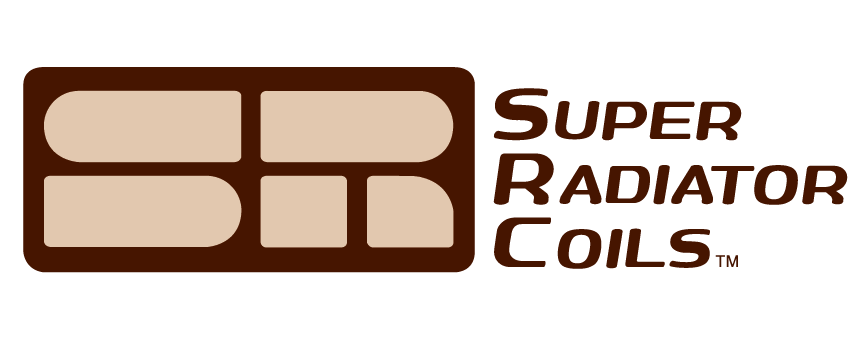 Super Radiator Coils
Super Radiator Coils
Super Radiator Coils designs and manufactures heat exchangers for a wide range of industries, including HVAC, Industrial Refrigeration, Ground Support, Power Plants, Military, Food Processing, Data Cooling and much more. Established in 1928 near Minneapolis, MN, the company expanded to Richmond, VA in 1980 and again to Phoenix, AZ in 1993.

Super Radiator Coils is a Limited Partnership owned entirely by partners engaged in its daily operation. The company is strongly managed and oriented toward a controlled, steady growth in serving its markets. Profits are reinvested for research, new tooling, additional technical knowledge and continued development of specialty coil manufacturing capabilities and expertise.

Our Richmond facility employs 250 employees and places high value in doing what we say we do. We listen to our employees and provide a safe, clean and resourceful place to work so we can be our best and provide the best product and service to our customers.
Purpose
Unleashing the power of thermodynamics to improve our World.
Mission
Establishing objectives for ourselves and measuring performance. Being disciplined - doing what we say we do. Continuously improving for better results. Building Super careers.
Additional Culture Details
If it has to be perfect, it has to be Super. When it has to be there on schedule with no excuses, it has to be Super. When it has to work for the first time, every time, it has to be Super.

We're not just efficient. We're Super efficient. We're not just reliable. We're Super reliable. We're not just experts. We're Super experts.

Are you Super reliable? Do you deliver Super service? Are you a Super problem-solver?

It is what our clients demand of us. It is what we demand of ourselves.

It has to be Super.
Values
Relationships

We CARE. (Connect, Appreciate, Respect, Empathize)
Company Snapshots