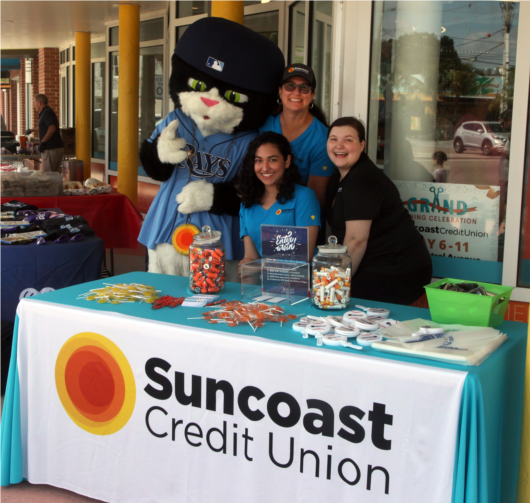 Suncoast Credit Union
Suncoast Credit Union Overview
Suncoast Credit Union is the largest credit union in the state of Florida, the ninth largest in the United
States based on membership, and the 10th largest in the United States based on its more than $10 billion in
assets. Chartered in 1934 Suncoast currently operates 70 full-service branches and serves more than 870,000 members throughout the state of Florida.
Suncoast offers lower rates on loans, higher earnings on deposits, ATM access free of surcharges and more free services than traditional banks. Products and services include free checking, savings, money market, certificates, IRAs, TSAs, vehicle loans, credit cards, mortgages, home equity loans and lines of credit, trust and investment services, 403(b) accounts, IRAs, Health Savings Accounts and Deferred Compensation Accounts. Suncoast also offers services for businesses, including business deposit products, commercial loans and merchant services. Insurance and real estate services are also available through our Members Insurance Center and Suncoast Realty Solutions.
Mission
To improve the financial lives of members.
Additional Culture Details
Suncoast is a family of passionate people, dedicated to serving the community and living out our mission of improving the quality of our members' lives. Employees join Suncoast Credit Union, not for a job, but for the purpose of our mission. When doing so, they find themselves looking back on a long, stimulating and rewarding career with various experiences and newly development skills and abilities.

We are people helping people and have fun doing so.

Values
Step Up!
:
Continuously learn and improve.
Partner Up!
:
Promote team spirit over individual achievements; build relationships; encourage, trust and respect each other.
Own Up!
:
Do the right thing and be true to Suncoast core values.
Serve Up!
:
Service excellence is a top priority.
Power Up!
:
Employee are empowered to make decisions; each one of us are member advocates.
Awards
Top Workplaces Regional Awards